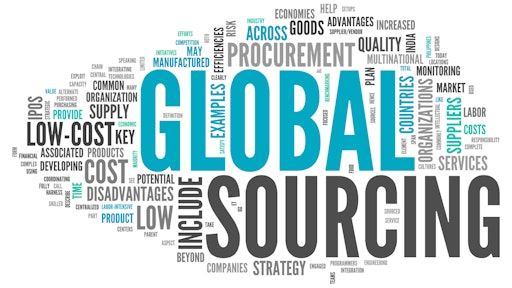 mindscanner AdobeStock_43772248
A significant slump in order volumes across U.S. supply chains took the shine off a slight improvement in global trade activity in Q4-2022, according to the latest data from Tradeshift.
"This quarter's index data shows a shift in the poles compared to the rest of 2022," says Christian Lanng, CEO of Tradeshift. "Trade activity in Europe has been in freefall since the beginning of the year. Let's be clear, this is not a recovery; activity is still relatively low. But a slight uptick in momentum in Q4 suggests Europe's supply chains are starting to see some light at the end of the tunnel.
"The sharp reversal in the U.S. could well be a one-off as regional supply chains seek to rationalize inventories at the tail-end of a bullwhip. That said, it could also be the first real sign of a reaction to consumer belt-tightening in the U.S. domestic market," Lanng adds.
From Tradeshift:
The

Tradeshift

index shows the total volume of trade transactions across global supply chains at 3 points below the baseline in Q4, a modest improvement on the 5-point deficit recorded in Q3 of 2022. Both the Eurozone and the UK followed the global trend, with activity 3 points below the baseline in Q4.

The slightly brighter picture worldwide contrasted with a significant drop in activity across supply chains in the United States. Trade transactions in the United States fell to 6 points below the expected range in Q4, the steepest quarterly loss of momentum in over a year. Order volumes, in particular, fell sharply, finishing the quarter 9 points below the baseline, the most significant reversal in buying activity since the world locked down in Q1 2020.

Slackening demand across the worldwide transport and logistics sector suggests a more protracted slowdown in 2023. Transaction volumes across the sector finished the year 11 points below the baseline, having fallen steadily since the beginning of the year.
"China's reopening is certainly significant, but it remains to be seen whether Chinese factories can continue to dominate global supply chains as they did prior to the pandemic," says Lanng. "Supply chain operators that were forced to find alternatives to China during the pandemic may think twice before returning, particularly as geopolitical tension rises."