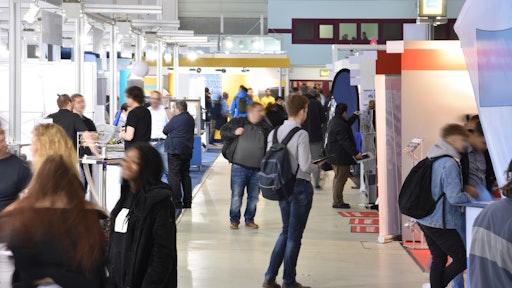 pattilabelle AdobeStock_197565964
Industrial buyers are under greater pressure today than they were when surveyed in 2020, indicating a need for job shops and contract manufacturers to modernize in order to keep up with heightened demands for speed and transparency, according to Paperless Parts.
"Manufacturing has been and will always be a relationship-driven industry. Technology can enhance business—making it easier to quote or faster to design—but it will never replace the hands-on approach that job shops need," says Jason Ray, co-founder and CEO of Paperless Parts. "These survey findings confirm that."
From GlobeNewswire:
84% of survey respondents report experiencing a supply chain issue in the last two years.

The workforce shrunk significantly in 2021 as the manufacturing industry saw quit rates increase by over 50%.

In 2020, only 54% of survey respondents noted that they turned to new vendors when their current ones failed to deliver. This year, it was 85%.

The Top 3 ways part buyers find new vendors are Google/internet search (64%), referrals (63%), and trade publications (31%).
Survey respondents look to a shop's capabilities (69%) and quality certifications (54%) as signs that the shop will be able to complete their projects successfully.
53% report that a shop's technology often or always impacts their experience.
94% of part buyers report they've tried out at least one new vendor in the last 12 months, indicating that job shops that can respond quickly and fulfill orders on time have an opportunity to get a foot in the door with new customers.
47% of respondents said that the speed of response directly impacts their decision to work with a shop.