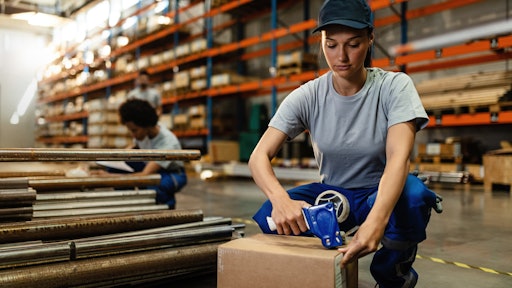 Drazen - stock.adobe.com
Monthly orders of manufacturing technology surpassed half a billion dollars for the first time in 2022, totaling $552.3 million in March, according to the latest U.S. Manufacturing Technology Orders Report published by AMT – The Association For Manufacturing Technology.
March orders were 15.2% higher than February orders and 20.4% higher than March 2021. The first quarter of 2022 had orders totaling $1.47 billion, 26.5% higher than the first quarter of 2021 and the highest Q1 of any year since 1998.
"The first quarter of 2022 has been extremely impressive for manufacturing technology orders," says Pat McGibbon, chief knowledge officer at AMT. "Previous forecasts had predicted a strong beginning to 2022 and a soft summer, which would rebound by IMTS in September, as summer orders are often delayed in anticipation of new products being exhibited at IMTS. However, inflation, the war and saber-rattling in the East are creating a level of uncertainty and risk that businesses must consider. Despite these challenges, we see the manufacturing sector continuing to invest in additional capacity."
From AMT – The Association For Manufacturing Technology:
According to the report, the manufacturing sector grew in March but at a slower rate than in previous months. Growing backlogs at all levels of the manufacturing sector have been expanding in the last several months.

Despite the near-record orders for manufacturing technology, the first quarter of 2022 had the first negative GDP growth since the onset of COVID-19.

Economists predicted consumer demand would soon shift back to services, but this shift has been happening at a slower rate than anticipated.
"The rebound of demand for manufactured goods overwhelmed supply chains and created a backlog of orders," says McGibbon. "This backlog is now propping up a floor on the demand for manufacturing technology. As consumer demand varies from month to month, tackling these backlogs necessitate additional machinery capacity. Supply-side issues continue to conceal the true potential of consumer demand for manufactured goods, where expenditures have been slipping the past few months. While these issues result in shortages for industries that manufacture final consumer goods, manufacturers of components farther from the consumer are amassing backlogs. Assuming demand for the final good persists despite growing delivery times and rising prices, these growing backlogs for components could fuel demand for manufacturing technology well into the summer months."