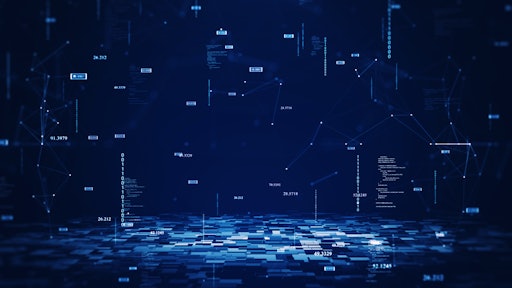 ar_TH/stock.adobe.com
Solving pandemic-born supply chain woes continues to challenge organizations globally, and a few things have become clear. Resilience is necessary. Enterprises need greater visibility across the supply chain, and innovation is happening at unprecedented rates.
We have entered a paradigm shift in a business world where procurement has become a more strategic operation than ever before, and its function is able to help enterprises save money, monitor suppliers, meet compliance requirements, ESG goals and access data to make improvements. Within this new era of digital transformation, much of this can be achieved with the adoption of low- and no-code tools, empowering procurement teams to use customizable platforms to view, track and report on these initiatives. Procurement has found a new ally, but procurement professionals need to look beyond point solutions.
Point solutions may not be advanced enough to scale with a growing, future-focused business. To ensure that the procurement orchestration process grows with an organization, leaders should prioritize tools that expand automation capabilities to accommodate new business process needs while integrating with other specialized solutions like (SAP, Netsuite and so on).
Particularly for mid-sized companies, there is an unmet need for procurement solutions that can evolve with changing business needs where existing ERPs aren't enough for things like multi-level approval workflows, e-commerce-like buying experience, and supplier performance. A procurement solution that is built on low-code/no-code technology can act as a platform that empowers businesses to have immediate access–within a single dashboard–to information that will move the business forward.
Low-code and no-code technology can fast-lane procurement innovation as a ready-made platform for procurement teams that contributes significantly to their organizations' supply chain resilience with the flexibility of a custom solution.
Here are three benefits of using a procurement platform built on low-code technology:
1.
Speed
The procurement function needs innovation; however, the desire for customization with limited resources and a short implementation window leaves many organizational leaders scrambling to figure out what to sacrifice to keep moving forward in a timely manner. Procurement platforms with low-code capabilities enable businesses to custom-build solutions to fit their needs.
For example, traditional ERPs are useful for resource management allocations and management of core business operations, but they are not designed to work exactly in the way procurement professionals need. With a focus on supply resiliency, sustainability, ESG goals, etc., low-code technology can help procurement teams and their respective business users create custom applications and track important initiatives more expeditiously. This is where automation meets flexibility, where low code functionality can be an extension to existing tools to expedite requests and delegate permissions by title or department.
2.
Data
Enterprises need the ability to track against multiple procurement key performance indicators and three specific streams of data are meaningful: how fast is the procure to purchase order process; what are your teams spending, and the ROI; and how are your suppliers performing. As both economic and supplier diversity pressures build for the enterprise, having accurate and timely supplier data is paramount.
Gathering such data manually is cumbersome and subject to human error. But with LCNC, procurement teams can have access to data from multiple sources in a single platform which will enable them to slice and dice data to gain insights into their spending patterns, process metrics, and supplier performance. At a glance, teams should be able to spot spend leakages, poor-performing suppliers, process bottlenecks and opportunities to optimize their overall organization spend.
3.
Control
Visibility leads to proper governance and control in the procurement function, where knowing who is purchasing from what supplier and at what price is critical. Low-code/no-code's rules-based engines and easy-to-configure workflows make it possible to create processes dynamically based on specific requirements. So, if an IT team wants to purchase new software, a customizable platform can ensure that all of the necessary stakeholders in that decision process are included for approvals.
Some of the administrative tasks, such as user management and delegation of tasks, can be handled by the procurement teams. Along with punch-out and hosted catalogs, rule-based conditional approval flows can help procurement teams gain control over who purchases what from whom and for what purpose and cost.
A strong procurement platform with low-code/no-code capabilities can break down data silos and make better use of procurement data, within a seamless flow of data across individual applications and with third-party point solutions. CIOs and their procurement counterparts who choose to connect these functions using custom APIs will realize greater visibility and control through a centralized dashboard immediately after implementation. A resilient and efficient supply chain starts with total transparency, achieved when you bring disparate data sources together. Low-code technology provides the necessary flexibility, speed, data and control to optimize vendor performance, track against key performance indicators, and support a scalable supply chain.