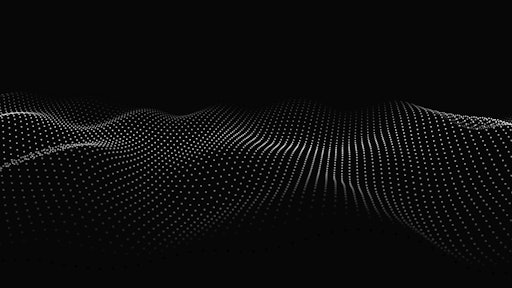 olga/stock.adobe.com
In the world of business, supply chains and consumer behavior are becoming more complex and are constantly evolving at a much faster pace than ever before. A seemingly never-ending influx of new laws and regulations make it tedious to comply with, using traditional software (ERP or PLM), which are not well equipped to solve this problem. While businesses need to adapt, software can often lag behind, leading to missed opportunities. To be agile, efficient, and profitable, companies need to overcome such problems quickly to navigate these complex demands. They need a solution which can manage new processes, meet scalability demands and won't eat up time and resources. Digitization by itself is no longer enough. Organizations need access to intelligent data and meaningful insights to plan for and react to these changes that demand greater transparency across the supply chain.
The use of low code and no code platforms has increased rapidly in recent years due to benefits it offers in terms of time, cost, scalability. The global low code market size was worth USD 16.3 billion in 2021. It is estimated to reach an expected value of USD 148.5 billion by 2030, growing at a CAGR of 27.8%.
Typical configuration of traditional supply chain software
The process of customizing your supply chain software to work in a particular way is challenging. It typically involves: preplanning every supply chain circumstance, identifying needs of every stakeholder, consolidating gaps in your current platform, explaining to the software vendor how to configure/ code your platform, working with IT teams and supply chain teams to customize and integrate the software, and finally, testing changes made by the vendor.
Drawbacks of traditional supply chain platform optimization
An inefficient supply chain software change process can result in a number of challenges for your business such as difficulty analyzing, understanding, and requesting configuration changes. There may also be the risk that new configurations don't work as planned, delays in implementing new functionality and integrations or added costs for development and maintenance from the vendor. All these problems may also lead to complex interdependencies with internal teams and external software providers, and inefficiencies, brought on by the additional effort required within in-house teams.
Low-code adoption driven by hyper automation and composability
Low-code and no-code platforms make it much easier for customers, end-users, in-house IT teams, and other stakeholders to manage their software in a more efficient and streamlined way.
Here's how they work:
A vendor makes all or part of their platform accessible in a

low-code or no-code environment

.

The customer identifies a specific requirement or change that they want to make to how their version of the software functions.

The customer's in-house teams take advantage of the vendor's environment and use simple tools like

drag-and-drop interfaces

, workflows, dashboards, and other features to make changes.

The customer's teams check that the changes work as expected.

The customer's teams push the changes "live", and they take effect immediately for all users. This completely removes the need to involve the vendor and means that certain changes and configurations can be entirely managed by the customer.
Once the application is ready, you immediately deploy it to your entire supply chain network and start collecting the data required. This interface can then be further enhanced with automated workflows, analytics and integrations.
Gartner forecasts that the spending on hyper automation-enabling software technologies will reach $720 billion in 2023. A portion of this spending will be directed at low-code development technologies, to support process automation, integration, decision analytics and intelligence use cases.
Benefits of low-code and no-code platforms
Increase in speed

- application development and deployment speed increases. Since you don't have to write a lot of code, you can build apps much faster.

No complex programming

- People with basic coding/ IT knowledge can create applications without the need to hire highly skilled programmers or developers.

Less time and cost saving -

The time to create a program is much less than using traditional programming. This leads to a significant reduction in the software cost in the long run.

Fewer mistakes

- Since ready-made reusable components and modules are used to create programs, the number of errors is significantly reduced, making platforms more stable.

Business flexibility

- Low-code and no-code platforms allow you to create cross-platform applications that users can access at any time from any device.

Modernize legacy systems

– can be used to advance your digital transformations, and support use of newer innovative technologies.
Supply chain use cases of low-code and no-code platform
A low-code or no-code platform makes it easy for customers to customize and create their own apps, interfaces, excel data integrations, and configurations across the following areas:
Buying and sourcing

—digitizing the sourcing, tendering, and order management processes.

Product development

—tools to manage the entire product development process, from product ideation and product specifications to sample management, tracking, and testing.

Production monitoring and follow-up

—cover the entire production process from applying critical path methods to production monitoring on factory floors and implementing corrective actions.

Quality management

—conduct inspections throughout the supply chain and manage customer claims.

Sustainability and compliance

—tools for packaging management, social, labor, safety, and environmental audits, chemical management, lab testing, supply chain traceability, corrective action planning, and carbon emissions tracking.
The introduction of low-code or no-code platforms means you have a choice to make. The use cases that demand scalability, compliance, better collaboration and improved transparency, bring a level of agility that simply can't be matched when using traditional coding methods. Do you rely on the slow, involved process of working with a traditional enterprise vendor, or do you want to make supply chain management faster? We think the answer is clear.