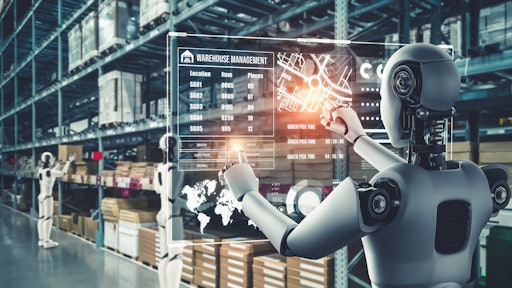 Blue Planet Studio - stock.adobe.com
One thing the pandemic really highlighted in procurement is its ability to add value in new areas. Through blood, sweat and tears, the function proved its aptitude. It met unexpected demands. It delivered well beyond cost savings. It adapted, and in doing so, it fast-tracked digital transformation. Now procurement has access to a host of tools.
In the competitive post-COVID-19 era, chief procurement officers (CPOs) face the opportunity to add organizational value through digitization. For many, the assumed starting point is to invest in tools. But this reinforces a pre-pandemic outlook, which doesn't always yield enough return in today's environment.
The good news is that it's possible for CPOs to set up their organizations to thrive. So, where should they begin?
Now is the time to take control
First, a set of power levers must be re-set. Procurement possesses two assets with which to add value. Both relate to suppliers. The first flows from the suppliers, into the organization: information. The second is provided by the organization to suppliers: engagement.
Ultimately, the information your suppliers provide dictates your mutual working experience. If you receive compromised information, you can't offer the best experience. Alas, this makes it difficult for suppliers to provide good information. And so a cycle is born.
Left unaddressed, a negative supplier "experience and data" cycle will corrode the organization's relationship with its suppliers and block the value they can contribute.
Equally, if you possess good supplier data, then you can offer a good supplier experience. This makes it easier for suppliers to provide good information – initiating a "virtuous" cycle.
A foundation of happy suppliers and quality data is the base from which procurement should digitize. From this vantage point, CPOs can consider specific needs within the broader organization. For instance, could board directors leverage trusty supplier data to inform sustainability decisions? Similarly, could enhanced data visibility help CFOs to mitigate fraud risk? In times of demand, could supply chain leaders maximize a happy supplier base to be positioned as a preferred customer?
Build the foundation, before it's needed
At the end of the day, we need suppliers. Therefore, all suppliers should be set up to succeed. This evolution in supplier relationship management is driving a movement in procurement circles, which aims to propel a virtuous cycle. Supplier experience management is about enabling better engagement for all suppliers by removing friction through a source of truth in supplier master data.
That's all well and good, but the supplier data problem has been around for decades. What makes it tameable now?
Historically, the risk to reward weighting in resolving master data has dictated little action. Although in the uncertain business landscape we now face, futureproofing is vital. The time to fix the data problem is today. Actually, it was yesterday because failure to tackle past data quality issues is obstructing present supply base visibility.
When your master record contains inaccurate, duplicate, incomplete and poorly structured entries, you can give up all hope of knowing what's happening in your supply chain. Instead, for procurement to contribute, it requires knowledge. Who are all your suppliers? What are they doing?
Ambiguity in the supply chain has costly consequences. For example, it can halt a production plant, prevent the delivery of certain supplies, or keep questionable supply chain practices unseen. The sooner you can take control of the cycle, the better.
The heart of digital procurement is a golden record
How then can the supplier experience-data cycle be reversed? Too often, digital transformation is interpreted as "technology" transformation – the assumed path being to spend millions of dollars and half a decade implementing a procure-to-pay (P2P) suite, or to build a best-of-breed ecosystem. While tools are an integral part of any digital plan, however, they are not the foundation.
To truly transform itself and the organization, procurement must have a solid foundation of supplier experience and data from which to build. The good news is that it's possible to evolve a harmful cycle into a helpful one. Better still, a weapon exists with which to make this change. The way forward? Be armed with the strongest possible record of master data. Then, stop, reverse and fuel the cycle on a positive course.
Halting the cycle starts with centrally managing all supplier master data while also ensuring that this asset can be accessed across all solutions. But this data also needs to be clean. Consider the analogy of cleansing the ocean: in a perfect world, new pollution that enters the environment faster than old contamination can be removed, is cut off at the source. Similarly, to manage the integrity of your golden record, control the flow of all new supplier data into the enterprise. Gratifyingly, this is possible in practice. It's as simple as building a single front door into your architecture, that only grants access to quality data.
Next, put your golden record to work to change the cycle's trajectory. This is where automation can work in your favour. Using good data, program routines to manage traditional transactional processes. Then use the time saved to analyse your record for opportunities to remove supplier friction points. Improve processes by actioning new workflows that make it easier for suppliers to provide information. For example, you can design processes that encourage and incentivize suppliers to offer better quality information, such as improving communication channels and restricting the number of login details they need to remember in order to interact with the company.
Finally, propel the cycle in its new direction, by cultivating a partnership mindset. A culture in which suppliers and the organization can strengthen one another, is what fuels a virtuous cycle. Equally, a zero tolerance for bad supplier experience within the organization, helps maintain mutual success. Therefore, take deliberate action to instill an ethos that champions supplier-centric, data-first thinking.
Once a bad cycle has been redirected in a healthy direction, procurement will be in a strong position to add tools and yield results.
CPOs face an exciting opportunity to transform their organizations' competitive standing. But first they must transform the way in which they consider digitization. Armed with the courage to change the status quo and a strategy that steers trusty master data and friction removal, CPOs who are willing to take deliberate action can build a healthy foundation and deliver true digital transformation.