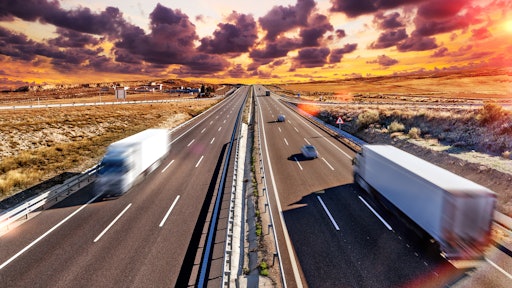 carloscastilla/stock.adobe.com
Supply chain challenges throughout the pandemic, and even now, are making it difficult for businesses to maintain a positive relationship with employees, customers, and partners. Transportation and shipping delays, product shortages, workforce attrition, rising costs, closures due to COVID outbreaks, all these factors are out of a company's control to an extent. However, there is one thing a business can control – its communications.
Identifying an effective means of communicating with target audiences is critical to manage problems, celebrate successes and rebuild from the difficulties of the past two years. With so much of life work taking place virtually, email has become the default means of delivering nearly every type of communication for every type of business. The result, skyrocketing rates of email fatigue. A 2021 survey conducted by Wakefield Research on behalf of email software provider Superhuman found that email fatigue was rated by one-third of office workers as a likely cause of them quitting their jobs. With so many people willing to give up their paychecks over an influx of emails, it is easy to assume that a significant number of messages are being ignored. It is time to explore other options.
Return to in-person events
Thousands of conferences and tradeshows were postponed, rebooked as virtual events, or cancelled in 2020 and early 2021 due to the pandemic. While video call presentations and recorded demonstrations were the only way to make the best of a terrible situation, the reality is, in most cases these digital events were not as effective. Recent studies from event planning organizations have shown that nearly 85% of event attendees are ready to get back to in person shows and conferences. Being able to have the reaction of a live audience to a speaker has an immeasurable effect on the impact of the message being shared. Networking with colleagues, potential buyers, sales leads, and other companies is easier in person.
Stand Out on Social Networks
Beyond static posts identify ways to make content more engaging. Do you have a unique workplace environment? Shine a spotlight on it for potential employees and improve recruiting by showcasing it in a video series. Don't just show what is unique, have current employees share what they like about it and why they enjoy working for the company. Give audiences a sneak peek behind the scenes of how the supply chain works. Most people probably have no idea the amount of effort that goes into delivering a package after they click "order now" online, especially in the age of same-day and next-day shipping that people expect to be the new normal.
Social channels can also be an opportunity to let partners and customers know how you are coping with current supply chain conditions. Someone can easily miss an email message, but if they navigate to your social channels looking for information about a particular issue, if they cannot find it, they will likely assume the worst. Especially if your competition is posting about how they've developed a workaround, or at the very least are engaging by saying they will update audiences as soon as they have more information.
Send handwritten notes
The surefire way to get the attention of any audience is not a viral video ad, an email flagged as urgent, an e-newsletter, a social post, or any other digital content. It's not the average mass print mailer either. Mailboxes and inboxes are overwhelmed with mailers and emails from businesses looking to re-engage with customers and partners post-pandemic. Cutting through this noise is a challenge. But no one flips past or does not see a handwritten envelope in their mailbox. These stand out from everything else that is delivered and are even powerful enough to peel eyes away from screens. When a handwritten envelope is spotted in a stack of mail, curiosity is naturally piqued. This provides an instant advantage for any message by increasing the likelihood that it will be read and even acted upon. And Handwritten notes can be just as universally appropriate to send as an email for a variety of situations – networking, employee appreciation, marketing, customer retention, the list goes on.
There is no quick fix to help businesses involved in the supply chain recover from pandemic complications and bottlenecks. Adjusting to new consumer shopping habits that have shifted heavily to ecommerce will take time. Identifying ways to recruit and retain employees as costs increase and labor shortages persist will take creativity and new approaches. As companies develop solutions and evolve to thrive in the post-pandemic era, the need for effective communications will not diminish. After two years of a seemingly never-ending stream of new problems, making the most of upcoming opportunities will be critical to making 2022 as successful as possible. In an industry so impacted by ecommerce, it may seem counterintuitive, but the reality is, the pen just may be mightier than the keystroke.