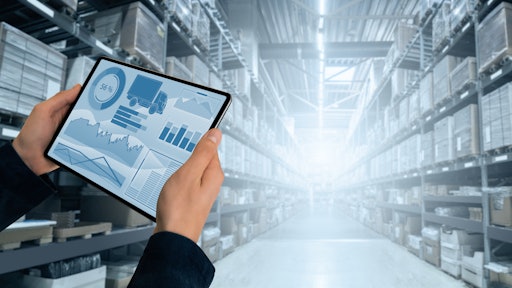 Transcepta
It's safe to say the pandemic transformed businesses across all sectors of the economy.
The Coronavirus disease (COVID-19) forced organizations to accelerate investments in technology as they sought to keep remote teams connected and automate workflows while moving further along in their digital transformation journeys.
Because cash flow is the lifeblood of all businesses, companies were forced to rapidly determine how to optimize their accounts payable (AP) and procure-to-pay (P2P) functions to ensure operations could continue humming along when teams started working from home overnight.
During this transition, shrewd organizations made investments in powerful AP/P2P automation technology that leverages artificial intelligence (AI) and machine learning (ML) to transform AP from a tactical business function into a strategic one.
Here are few of the reasons why supply chain managers are increasingly embracing P2P and AP automation to build smarter systems that increase efficiency, lower costs and put their organization in a position to thrive while they scale.
1. Eliminating invoice exceptions
Traditionally, even the best AP teams spend more than 50% of their time on invoice exceptions, or discrepancies on invoices that require manual intervention to resolve.
P2P and AP automation enables a business to eliminate invoice exceptions altogether and help AP teams achieve 100% straight-through invoice processing.
For example, if an invoice field such as a purchase order line number is left off an invoice, AI and ML technology can intelligently and automatically predict it and enable two and three-way matches, freeing colleagues from doing laborious research to resolve the otherwise inevitable invoice exception.
With no more invoice exceptions to manage, businesses can process more transactions with less human involvement, enabling AP and other internal stakeholders to focus on other mission-critical areas of operations.
2. Optimizing cash flow
Every supply chain manager worries about cash flow.
On one hand, managers want to take advantage of every early payment discount available to them. On the other, when suppliers don't offer discounts, managers want to pay them exactly when payment is due and not a day earlier.
Conducting these cash flow exercises by hand is a time-absorbing endeavor. Thanks to fast invoice processing cycle times, and insightful analytics, AP and P2P automation gives supply chain managers the peace of mind that comes with knowing suppliers will automatically be paid at the appropriate times.
Making one smart investment can mean leaving behind the days of worrying about paying vendors on time.
3. Preventing supply chain disruptions
Many businesses fail to see one benefit of automation because they don't take time to put themselves in their suppliers' shoes. It should be obvious why a supplier wouldn't want to keep doing business with an organization that didn't pay them on time, or worse, an organization that sent their calls to voicemail and never called back.
Leading AP and P2P automation platforms let an organization establish a direct connection between itself and each of its suppliers. As a result, suppliers have at-a-glance access to payment status and, in turn, are able to clearly see when they can expect cash to hit their accounts.
In addition to helping suppliers manage their own finances more effectively, automation also frees AP teams from answering calls or responding to emails from vendors trying to track down money they're owed.
4. Detecting fraud automatically
It is not uncommon for supply chain managers to deal with a seemingly endless number of invoices every month. With so many invoices coming in at all hours of the day and in all conceivable kinds of formats, it is impossible to manage all of it effectively when processing invoices by hand.
Unfortunately, these factors add up to increase the chances that a fraudulent invoice will slip through the cracks and end up being paid.
Using AI and ML in AP automation, organizations can detect fraud automatically, drastically reducing the likelihood that someone will get paid more than they're owed.
How? The technology analyzes invoices based on patterns in the past.
For example, imagine a vendor sends $10,000 invoices every month for three years. Then, all of a sudden, the same vendor sends a $1 million invoice. The right AP/P2P automation solution will automatically flag such an event, allowing the payer to intervene and decide whether the invoice is valid.
Similarly, the technology can flag new sender names, abnormal rates and unrecognized products or services, among other things.
5. Bringing suppliers onto the network faster at great scale
The right AP and P2P automation solution makes supplier onboarding quick and easy. Regardless of the format of the file the supplier sends, the technology can automatically remap it into the format needed by the enterprise resource planning system and organization preferences.
Not only does this make things convenient for suppliers, but it also gives the company faster return on investment for AP automation.
As an added bonus, the solution serves as a central hub of information for the organization, enabling it to increase its operational agility and further enhance business intelligence. When someone needs W9, banking or other important supplier information, they'll know exactly where to look.
Ready to bring AI and ML to your AP/P2P processes?
If your organization is still approaching AP/P2P the old-fashioned way, you're not operating as efficiently as you could be.
When you invest in modern AP automation solutions that leverage AI and ML to streamline your accounting process, your suppliers will be happier, your team will be able to get more done, and your supply chain will be stronger because of it.