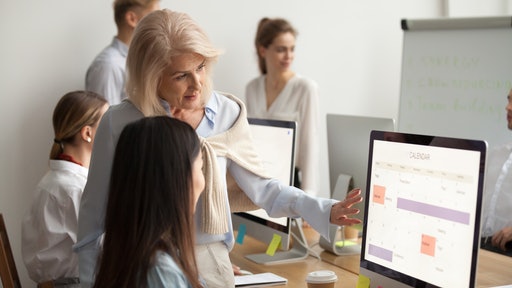 Getty Images
It will come as no shock that the Coronavirus disease (COVID-19) crisis completely upended and exposed vulnerabilities across the global supply chain. But, what may come as a surprise is much of the risk and disruption could have been mitigated by procurement and supply chain managers. As businesses aim to emerge from the pandemic stronger than before, one thing is certain -- now is the time to break down silos with technology, re-think how insights are shared and ensure that procurement has a seat at the supply chain table.
Some of you may be thinking "easier said than done." But, it doesn't have to be. Here are three steps to bring your procurement and supply chain functions together for a more resilient future.
Step 1: Invest in technology to unify spend
Most organizations still have disparate systems that handle the purchasing, receiving and invoicing of goods. This makes it difficult, if not impossible, to understand and balance spend across an entire organization. How much an organization is spending, where they are spending it and any hidden areas of excess spend can tip the scales in the wrong direction, especially as profit margins grow narrower amid times of economic uncertainty.
That's where business spend management (BSM) technology comes in. From supply chain design and planning to procurement and finance, BSM technology unifies spend data and processes in one place, encompassing the core elements of running a business. These insights and knowledge allow business leaders to maximize the value of every dollar spent and help them make more informed decisions for the business at large.
Step 2: Collaborate across teams to improve operations
Many organizations will agree that siloed departments are a detriment to fast and agile decision-making. However, few are actually following through with concrete steps to break down those barriers. In many businesses, supply chain, procurement, sourcing, accounts payable, treasury management and other functions related to business spending are still kept separate, each with their own technology solutions that may or may not share data and insights across departments. BSM fosters collaboration across these teams, providing the visibility, control, and agility a business needs to make smarter decisions.
Closer collaboration between all these departments, particularly supply chain and procurement, is the key to unlocking the maximum value of every dollar spent across the organization. For example, BSM technology can help identify supply chain risks, execute complex sourcing scenarios and reduce purchase order (PO), invoice and payment cycle times. Improving the design of the supply chain and the operational performance of procurement reduces the time and effort spent processing POs, invoices and payments, and managing contracts and suppliers. This frees up resources to focus on higher-value, strategic work that can maximize value.
Step 3: Communicate the value
Procurement has long been perceived as merely a "cost-saving" function of the business. But, armed with the power of insights and capabilities derived from BSM technology, now both procurement and supply chain leaders are able to be strategic to the business, with a voice in the executive suite. This type of strategic thinking is critical now more than ever. The volatility of the past year taught us that the many long-established systems of manual and disparate spend processes won't survive this new, uncertain era.
In fact, business operations and internal collaboration may never be the same. Digital transformation can be intimidating, especially when your businesses' profitability and future are on the line. But, there is a positive path forward. Procurement and supply chain leaders that embrace the idea that they can be smarter together, unified behind a common goal and empowered with visibility and technology to drive real outcomes, will empower their organizations with the agility and informed decision-making needed to thrive.