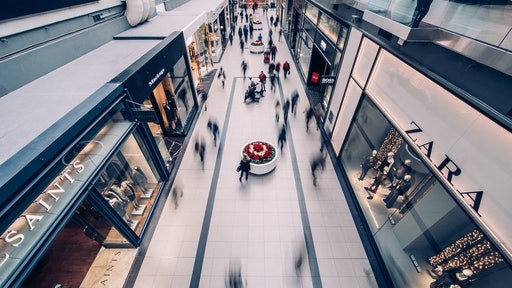 Pexels
After a challenging year with stops and starts, thousands of retail shops, hospitality chains and other businesses are starting to fully re-open to a new reality. These businesses just passed a Darwinian-level stress test, surviving because they were the strongest and the fittest and they evolved quickly. And, now they stand to benefit from an economic surge in the weeks ahead due to pent-up consumer demand after a year of a pandemic-based lockdown.
At the same time, these companies must simultaneously deal with a pair of key issues. They need to welcome customers into stores and restaurants while continuing with the new e-commerce services they created during the pandemic, such as click-and-collect, same-day shipping and easy product returns. While approaches to solving these issues will naturally vary from business to business, brick-and-mortar players will most often pursue a two-pronged strategy, building "experience locations" for in-person shopping and dining, while maintaining "dark stores" to meet delivery and logistics needs.
Supply chain executives should keep those ideas in mind while doing everything they can to help merchants and stores meet the increase in consumer demand. More specifically, here are a few key themes that execs need to keep tabs on.
Innovations will last
Brick-and-mortar businesses are ready for whatever comes next because they've been forced to innovate. And, some of the innovations are here to stay, such as dark stores. These large, warehouse-like outlets cater exclusively to online shoppers. Dark stores have become important parts of the retail fulfillment ecosystem—with thousands popping up in malls and other locations around the world—because they let merchants meet pickup and delivery needs. And they will continue to play an important role.
Retail is now a two-pronged ecosystem
With dark stores in mind, because 56% of retailers experienced disruption in the last year, there are clearly new models for doing things. Post-pandemic, retailers are pursuing a two-pronged strategy, with dark stores for fulfillment and buy-online-pickup-in-store (BOPIS) and then there are "experience stores" focused on brand and customer interaction.
Experience stores are different from dark stores as they are for shopping, brand experience and in-person interaction. Before contactless commerce became a need-to-have feature during the pandemic, brands were already offering experience stores where customers were encouraged to order items for home delivery rather than take the items with them.
Together, experience stores and dark stores can work with a balanced approach, and brands need to communicate to customers that these services can make their lives easier. This sophisticated strategy represents how shopping became an even more mobile-led, omnichannel consumer behavior during the pandemic—when purchases on smartphones and tablets increased by 30%.
Reverse logistics are increasingly crucial
Beyond mobile, the pandemic shifted $175 billion from offline retail into e-commerce as a whole. Due to that dramatic change, reverse logistics are more and more a concern to the industry, as nearly 73% of consumers say their returns experience impacts their decision to buy again from a brand.
Customers now expect to be able to return an online purchase to a storefront (BORIS), or at least have easy access to a shipping label. During the months ahead and leading into the holiday shopping season, the strongest retailers will be looking to make returns easier by providing more digital tools for online and in-store customers. This represents an opportunity for supply chain execs to be there for their retail partners with solutions to those problems.
In other words, with an upcoming surge of retail activity in the background, supply chain execs need to continue helping brick-and-mortar players not only continue to survive, but also thrive by further adapting to customer behaviors. These retail and hospitality businesses turned out to be the strongest and the fittest of them all; otherwise, they wouldn't have made it to the other side of the pandemic. With new innovations on the rise and channels evolving every day, the industry needs to be ready for a new kind of way of doing business.