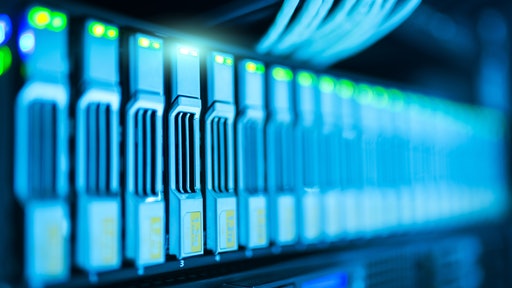 Pexels
Supply chains are the lifeline of any company and are key for its operational success. At its core, the supply chain is what delivers products or services to the customer, and without proper management, they can be a major risk to the bottom line.
The Coronavirus disease (COVID-19) has had a lasting impact on all organizations, especially supply chains. But, even outside of the pandemic, there are countless threats lurking that can disrupt an organizations' supply chain. Take the giant cargo boat that just blocked the Suez Canal. Instances like these cause more than just delayed products; it impacts the entire ecosystem. Disruptions drive up the cost of products, make customers unhappy, force organizations to scramble for solutions and frustrate both you and the end-user.
While this specific example is an outlier, there are other challenges that have relatively easy solutions. There are things you can do right now to make your supply chain more resilient and better prepared to adapt to unforeseen circumstances. Here are three tips to building a more resilient and operationally agile supply chain.
1. Improve visibility across functions
Working cross-functionally is essential for supply chain management, and despite the importance of collaboration, it's often easier said than done. One of the best ways to overcome this is by creating more visibility and transparency across the entire organization. After all, the more teams that understand what is happening and have insight into processes, the easier it is to react when an issue arises.
While much of the supply chain may already be automated, there are likely opportunities to automate further, whether that be in order management, inventory or procurement processes. These can be streamlined and provide better visibility across teams and departments. For supply chains to work, information has to flow. Using integration tools and automating the processes will allow for quicker lead times, improve fulfillment times, and ultimately, shorter delivery times.
2. Supplement core systems with agile technology
Enterprise resource planning (ERP) and core systems are core systems for a reason; they're a proven resource used by thousands of businesses. Yet they are often not equipped to handle situations where workflows change or data must be modified. Deploying tools that will add a layer of agility on top of core systems - like no-code - will give teams the ability to automate workflows and processes, as well as more oversight into operations and opportunities to identify, escalate and resolve issues quickly.
Giving business users that are closest to the work agency over their workflows and processes will help them to not only automate them and work more effectively, but will also equip them with the tools they need to solve issues as they come up as quickly and effectively as possible.
3. Tap into real-time insights you can act on
Across the board, supply chain leaders are constantly monitoring massive amounts of different data and information - everything from their relationships with customers and carriers to inventory, sourcing and procurement. However, tracking and visibility into complex processes becomes more challenging at scale. Further, data often gets stuck in legacy systems or scattered across different spreadsheets, making it near impossible to act on and utilize that data. In the supply chain and logistics world, that can cause a host of issues when trying to make informed decisions.
It's more than just having access and insight into data. It's being able to centralize and analyze - that's the only way the data has value. Automate processes where you can - everything from tracking and reporting from procurement to the delivery process, and have all this critical data in a central hub. Uniting and activating data is vital to being ready for constant change. Taking it one step further, this also ensures that business users always have the information they need to do their jobs, making the entire process and organization more streamlined.
From prioritizing processes and choosing the right technology to strategic planning, one thing remains clear -- change and disruption are always right around the corner. In order to survive, thrive and overcome disruption, your organization has to have the right tools, structure and technology in place that will allow you to constantly iterate and improve without crippling the entire supply chain. Ultimately, having transparency into operations and the right tools to adapt quickly, safely and effectively to changing circumstances will drive greater productivity, efficiency and positively impact customer relationships and the overall health of the entire organization.