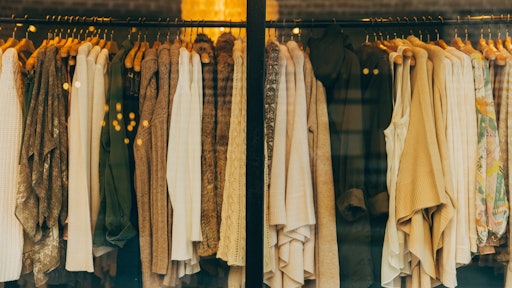 Getty Images
Returns are a daily task all e-commerce businesses have to manage. With so many more purchases made during the holiday season, product returns increase once the New Year rolls around. In fact, 34% of Americans who receive gifts during the holiday season return or exchange them right after the holidays. This leaves retailers with the pressure of handling an influx of customer requests through reverse logistics and ensuring these customers continue coming back in the future. Here are some tips to help your business successfully manage holiday returns.
Anticipate high returns
Dec. 26 has now become one of the biggest retail days of the year. Gift receivers flock to retailers to exchange all of the unwanted gifts received over the holidays. But, the returns don't end there. Nearly 55% of holiday shoppers return gifts a month after they received them. Is your business prepared to handle these requests? If not, you may need to recruit some professional help.
Businesses most afflicted with high holiday returns are fashion and clothing retailers. Many of these consumers make returns for simple things like incorrect fit or color and look to make an exchange. And, 62% of e-commerce returns are accompanied by an additional purchase. It's important that your online store is ready to handle these. Make sure your merchandise is still stocked up to take care of these exchanges after the return is processed. Customers are likely to take their business to another store if your items are out of stock.
Develop a solid returns program
Although reverse logistics is a significant part of the retail business, many business owners don't think about it until the return request comes in. And, by then, it may be too late. Before a customer makes a purchase, they generally take a look at the return process. This is why a strong and clear holiday return policy is so important for both the customer and your entire operation. Will you cover the cost of the return shipping? What is the expected wait time the customer should expect for a refund or exchange to process? All of these questions should be answered in your policy.
Once items return back to the fulfillment center or in-house storage, product should go through a detailed process to determine any damage. Based on this, you or your shipping partner will then restock the returned item and immediately begin processing the corrected item for the exchange. Efficiency and accuracy in this process are imperative. Customers expect their returns to happen quickly and their exchanges to be sent out immediately. If you fail to provide exceptional customer service and handle their returns in a timely manner, you could lose the customer forever and end up with bad reviews.
Provide excellent customer service
Returns are an opportunity to turn a one-time shopper into a loyal customer. Providing the best customer service, especially during the holidays, is the key to increasing customer loyalty. Offering things like free shipping on returns is a great way to show the customer that you care. Consider adding an FAQ section specifically about holiday shopping including returns, refunds, and exchanges. Customers may be able to answer their questions before they have to pick up the phone or send out an email to your team. This could cut down on your time and give the customers the immediate answer they're looking for.
It's likely that you may also have to deal with difficult customers. Focus on being positive, clear in directions and policies, and be flexible with their situations. Customer service during returns can be the factor that determines whether your customer stays with you or goes to a competitor.
Every e-commerce business needs a solid return management strategy to be successful during the holiday season. Working with an outsourced partner can help your business run smoothly the entire year.