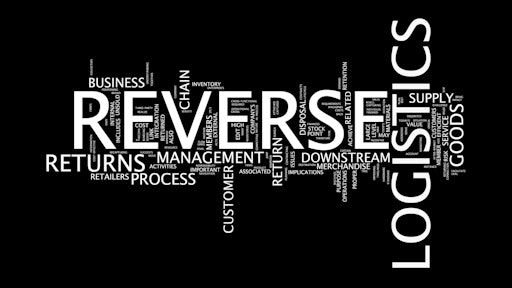 XtravaganT/stock.adobe.com
It started December 26 and continues through Spring. The time of year when retailers and manufacturers are inundated with holiday gifts that just didn't hit the mark. Since consumers are now shopping from the comfort of their own homes, without ever having seen or handled the products they are purchasing, we are seeing a significant increase in product returns. In fact, according to the National Retail Federation, 17.8% of holiday merchandise sold during the 2021 holiday season was returned.
The cost of handling returns can be quite high for retailers, chipping away at the bottom line — despite the fact that retailers' return policies are stricter this year — with 6 in 10 reportedly changing returns policies, reducing the time buyers have to send an item back, charging fees or informing shoppers they'll have to cover return shipping costs themselves.
The importance of the holiday season on a retailer's overall profitability cannot be overstated. If retail sales were distributed evenly throughout the year, the holiday quarter accounts for roughly 25% of each year's total sales. And, this doesn't even factor in the impact on the transportation and logistics companies involved in the process of getting products to consumers.
For retailers and e-commerce providers, and their distribution, fulfillment or logistics centers, the processes they have in place to efficiently handle merchandise returns can have a significant impact on their profitability as well as brand reputation.
So, after working hard to make sure your products are of high quality, accurately depicted and described on the website, and accurately confirmed with the buyer, what can be done to ensure a smooth, safe and profitable holiday return season? Consider these steps.
Communicate clear policies for holiday returns. Ensure your return policies clearly document which products can be returned or exchanged, what conditions must be met for products to be returned, how long customers have to return items, by what means they should return the product and how long they should expect to wait for receipt of an exchanged item or a refund. Clarifying this information upfront will reduce time, costs, waste and customer surprises later.
Create a plan for all returned products. Identify which products can be resold and how they will be added back into inventory. Develop processes for returned products that cannot be resold and solutions to handle excess waste caused by the return process itself such as the various forms of packaging customers used to return the products. Identify spike periods, workforce needs and technology solutions to enable workers to efficiently receive and restock returned merchandise that can be resold, dispose of defective merchandise that cannot be resold and rapidly but safely pick, pack, label and ship exchanged items to customers.
Arm staff with the digital tools needed to efficiently conduct reverse logistics. Advanced warehouse management systems (WMS), laptops, RFID readers and other devices can go a long way to not only speed up operations, but also reduce the errors that can occur with manual processes. Additionally, the data that can be gathered with digitization can be analyzed to help inform future plans for even greater efficiency.
Reduce waste in your processes. The returns process is already fraught with waste — wasted packaging, transportation, and staff hours spent picking, packing, labeling, shipping, and processing refunds. Identify solutions that enable you to quickly resolve issues on the warehouse floor and streamline processes for operational speed and efficiency. Untether warehouse employees from fixed workstations, providing them with the mobile devices and power that allows them to safely access applications, products and data at the point of task and eliminate wasted movement. After all, reducing any waste in your processes directly impacts the bottom line.
It's important to remember that the return process and associated reverse logistics is the final step in the retail process, and it goes a long way in shaping the entire customer experience. PWC reports that 32% of all customers would stop doing business with a brand they loved after one bad experience. We've all experienced it — a gift that is two sizes too large or may have been adored if you were a ten-year-old. Yet, the reverse logistics process can provide ecommerce providers with an opportunity to build their brand image through a positive customer experience, while ensuring that returns don't cut into the revenue generated during the most wonderful time of the year.