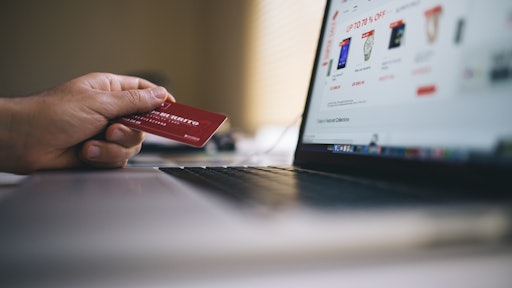 Getty Images
Around the world stay-at-home restrictions are easing, encouraging many to once again patronize restaurants and stores, gather with friends and even go back into the office. Such activities help us feel more connected, and perhaps forget, even if just for a moment, the global pandemic that unexpectedly changed life as we knew it just a few months ago.
Even as businesses get back up and running, many are still feeling the ripple effect of supply chain disruption. Raw materials are being sourced locally rather than globally. Production is still delayed days or even weeks. Suppliers are overwhelmed by demand. What steps can organizations take now, not only in preparation for the next potential disruption, but to maintain healthy supply chains as an ongoing business practice?
Network with your network
Regularly connecting with your suppliers may seem like a simple suggestion given the current environment, but are you really working with them? Are you collaborating, communicating and connecting with them on a regular basis? What level of trust and transparency do you maintain?
Some of the pandemic disruption organizations have experienced could have been mitigated by more frequent, open dialogue via collaboration tools. In traditional supply chain models, suppliers engage with one buyer at a time, logging into separate portals or instances for each buyer. A network model, however, allows suppliers to see all buyers in one place, and supports greater collaboration between multiple parties.
Empowered by this commitment to transparency, buyers and suppliers can openly share changes in demand and orders, quality issues and challenges such as when suppliers re-start production after a break, as well as inventory and frequent updates to production plans.
Nationwide, states are building temporary, emergency field hospitals in preparation of their first wave of Coronavirus patients, only to see those hospitals and hospital supplies, including beds and personal protective equipment (PPE) go unused. To avoid these situations in the future, buyers can support suppliers by keeping them informed of real-time demand versus "safety stock" to increase trust and improve suppliers' commitment and production flexibility. Using collaboration tools can help organizations anticipate and resolve supply assurance problems quickly with dashboards that alert them to supply and demand mismatches.
A collaboration tool also encourages transparency by capturing ongoing documentation, agreements and conversations all in one place – removing the inefficiencies of back-and-forth email exchanges and reducing risk.
Avoid risky business
Risk mitigation comes in many forms. Before the pandemic, companies were investing in the areas of corporate responsibility and sustainability to address reputational and legal risks such as eliminating slavery from their supply chains and minimizing their carbon footprint. We can expect this trend to continue, but we can also expect a greater emphasis on risk evaluation of suppliers themselves.
Organizations can also reduce risk to their customer base by identifying alternative sources of supply and investing in technology to onboard suppliers quickly.
While globalization has led to an increasing and seemingly unending flow of affordable resources and labor, the pandemic illuminated the challenges of relying solely on foreign sources.
At the height of the crisis, suppliers rapidly adjusted their tactics to support critical needs, pivoting from car part manufacturing, for example, to building and fulfilling orders for PPE. As a result of the pandemic, many hospitals updated their emergency procedures and localized their supply chains. The global movement of goods and services isn't going anywhere, but it's clear that supplier diversity is key to agility and business continuity.
Additionally, increased communication and transparency between parties should encourage suppliers to share more information about their extended supply chain, giving buyers greater visibility into potential issues with downstream suppliers.
Play nice
As businesses recover, they're bound to be more competitive than ever, striving to make up for losses in the first half of this year. But organizations would be wise to check out their industry peers and identify companies who consume the same components. Are there opportunities to align legally? Make suppliers aware of the situation and ask them to collaborate. Potentially, you may need to make your industry peer a supplier of yours for the near term.
Team up on working capital
Organizations may want to consider collaborating with suppliers on payment terms. Buyers can help suppliers increase liquidity by offering dynamic discounting – paying suppliers earlier in exchange for a small discount. In turn, suppliers receive payment faster, allowing them to use that cash to increase production, invest in new technologies, or in some cases, simply keep their business afloat.
We don't know when the next disruption will occur, or in what form, but we do know that taking steps today to build more resilient and agile supply chains can help businesses run at their best, so goods can get into the hands of those who need it most – in both good times and challenging ones.