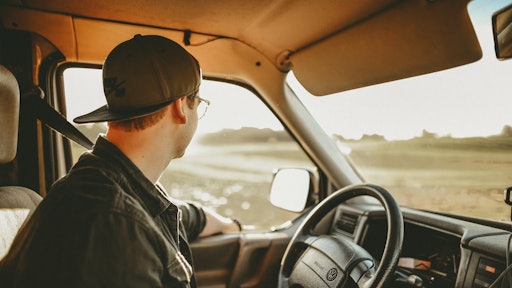 Pexels
In a matter of months, the Coronavirus disease (COVID-19) completely altered the globe. Hundreds of countries and countless industries have been affected. It is truly an unprecedented 21st century event, and while the immediate effects have been substantial, and in some cases, detrimental, much is still unknown about the long-term future.
What is certain, however, is that companies have and will continue to be pushed to adapt as quickly and as best as they can to the ever-changing conditions, including in supply chain and logistics operations. Fortunately, there are many ways to leverage existing supply chain processes and the opportunity to tap into new ones. Having the right strategies across areas like sourcing, delivery capacity and the new social distancing norm can better position companies to further mitigate the effects of COVID-19 on their current and future logistics operations.
Reconsider sourcing options
COVID-19 has challenged businesses in a variety of ways, but a significant hurdle is with sourcing. The pandemic has exposed significant weaknesses in many supply networks across the globe, and organizations have had to determine new sourcing locations and strategies to keep their businesses running. This is a task that is often easier said than done amidst a landscape already filled with complexities from regulations, trade agreements, tariffs, denied party screening and different material costs.
According to a survey by the Institute for Supply Management (ISM), nearly 75% of companies reported supply chain disruptions in some capacity due to transportation restrictions related to COVID-19. Because of this, lead times for products sourced from other countries (e.g., China) effectively doubled for many companies. Resulting shortages have been further compounded by insufficient air and ocean freight options to transport products to the United States. Additionally, a Descartes survey of customers found that 31% were looking for alternative suppliers, and their usage of tools to find alternative supply sources increased 21%.
For those in search of solutions to help address these challenges, global trade intelligence can serve as a strong resource. By offering visibility into global shipment data, organizations can analyze trade flows of various countries and expedite the process of identifying new and viable suppliers. Armed with this information, it's also much easier to look beyond specific supply chains and explore all companies shipping certain commodities into the United States or other countries, analyze the data around the supply base, and quickly determine new sourcing locations.
Optimize delivery capacity
As demands continue to evolve, the impact on delivery capacity has not been consistent. For instance, while some companies are overwhelmed by demand and face severe shortage of delivery capacity, others have excess capacity due to dramatic slowdowns within the business.
During this kind of major instability and disruption, route optimization technology can provide a way for companies to model scenarios where new delivery policies and practices can be quickly evaluated and implemented. As opposed to daily planning where strategies, policies, territories, frequencies and routes are already defined, all restrictions can be treated as variables for reroutes. This provides companies with much more flexibility to find the best routing plans and tactics. Delivery network reroutes can therefore quickly address extreme changes in demand to increase capacity, improve productivity and further reduce costs.
Go the "social" distance
As the world has quickly adjusted to the new practice of social distancing, the ways in which people interact in their personal and professional lives have been completely transformed. Despite this change, the distribution of goods and services has continued, and organizations have had to maintain their delivery workflows. But, this doesn't have to come at the expense of social distancing. While the delivery process often requires contact between two or more parties, there are several tactics that organizations can apply that are efficient, effective, and minimize the risk of human contact.
For instance, when it comes to check-in and arrival processes, electronic notifications through real-time, GPS-based truck tracking can allow shippers and carriers to limit the number of times drivers have to enter different facilities. These notifications also allow the customer to be prepared in advance to receive goods when they arrive, which reduces total stop time.
Signature capture has also become the preferred method for proof-of-delivery (POD) but, because it still requires drivers and customers to share the same device, it isn't completely safe during the pandemic. Instead, leveraging picture capture of the goods with the person and a "thumbs up" or of the person standing next to the goods delivered can suffice.
And, while the move in logistics toward more paperless models in general has been an ongoing effort to reduce operating costs and shorten payment cycles, COVID-19 provides an additional compelling reason. Eliminating paper receipts and documentation is now even more important, since the virus has been shown to live on different surfaces for extended periods of time. Overall, implementing paperless strategies can help reduce the risk for drivers, customers and employees, and ultimately cut unnecessary costs that add up in the long run.
A look to the future
While COVID-19 has created new challenges for organizations across the world, many businesses today can and will come out on the other side. By evaluating current supply chain and logistics processes, being strategic in next steps, and quick to action against plans, companies can better navigate the complex landscape and manage the overall impact on employees, customers, and their future success.