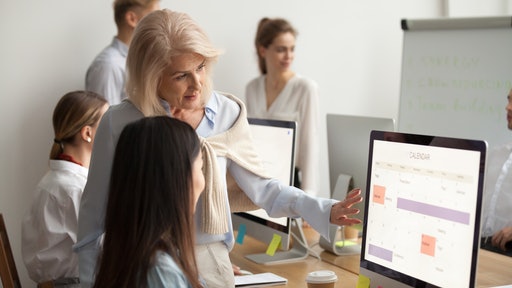 Getty Images
As the world comes to grips with a health and humanitarian emergency resulting from the spread of the Coronavirus disease (COVID19), the knock-on economic effects are also stark. In an increasingly global economy for most industries, here's how disrupted some just-in-time supply chains have become.
Technology's ability to assist in times of crisis
Digital scouting is exactly what a great many businesses need to stabilize supply chains in real-time and make diversifications and enhancements in the future.
Artificial intelligence (AI)-driven data collection for widest range view at speed. With digital tools, teams can outline their scouting needs in as little as one hour. In the past, typical sourcing expeditions lasted anywhere from weeks to months. Teams had to manually scour the internet and then harmonize their findings so they could be compared against each other. With AI techniques, you can cast a wider digital net to identify all the potential suppliers, both current and potential, around the world and in your own backyard. The time-consuming process of finding, validating and selecting a new supplier, can now be completed with a limited manual effort in a matter of days -- ensuring you have the broadest possible view of the market and are able to focus on tasks where the human touch is essential.
Stronger decision making with unified data. The value of data in a rapidly changing crisis scenario as the one presented by COVID-19 is all about its reliability. AI-powered scouting offers a level of trust that data is fully up to date and verified dynamically. With a better information velocity, teams can trust that the results are relevant, and decisions will be sound at any given time.
For example, technology now offers a shortened discovery and validation process with rapid access to financials, corporate and geographic news, corporate sustainability data along with active certifications. The robust technology that we're working with is constantly scanning the web and updating every bit of company information in real time.
Rapid collaboration on a digital platform. Across the board, but particularly in a crisis scenario, purchasers need to collaborate rapidly with suppliers on essentials like capacity checks, quality assurance and lead time checks. Without having assurances in place that the materials you need are what is actually being provided to you creates more opportunities for risk, miscommunication or delay. Access to a digital scouting platform greatly speeds up this process. Onboarding suppliers with secure dialogues all stored and archived in one easy, accessible platform eliminates time-consuming and difficult-to-track emails.
The trend toward diversifying supply chains
Economic researchers at the Technical University of Munich shared new data predicting that supply chain uncertainty will lead to a 34.5% decrease in international supply chains due to widespread reshoring of production back to local regions.
In the current race to rebuild supply chains disrupted by Coronavirus, businesses will now look to diversify these with more second sources in regions around the world. In future crisis situations, more businesses should be better able to switch to alternative suppliers in a less disrupted region and take full advantage of the stronger production and transportation capacity there.
Post-COVID—the race to rebuild
Strategic business planning after the immediate coronavirus crisis needs to start as soon as the urgent firefighting is done. Teams have an information advantage available to them today that can help build new breathable and long-term supply chains. As we now anticipate supplier bankruptcies, reshored supply chains, bottlenecked capacity and skyrocketing prices, taking advantage of strategic sourcing in the near-term will lock in the best choice of local or secondary suppliers at their best capacity and prices.
The only logical method to handle such a broad equation in these conditions is digital scouting. These platforms are the optimal way to discover and onboard suppliers both locally and internationally that afford a level of agility and resilience that is essential. AI's application to supplier discovery has come to the industry at a time when it needs this technology most; its state-of-the-art functionality can support and save organizations.