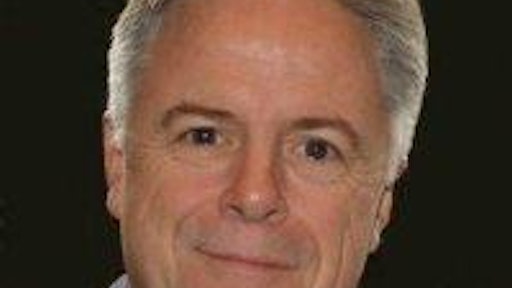 From Louisiana floodings to Italy's 6.2 magnitude earthquake, the global supply chain is at risk for disruption at any time and in any place. The world is seeing an annual average of 260 major natural disasters with an average annual economic loss of $211 billion, according to the Global Climate Catastrophe Report. Furthermore, the Chartered Institute of Procurement & Supply (CIPS) Risk Index reported that global supply chain risk climbed in the second quarter of 2016, reaching the highest levels since records began in 1995.
Natural disasters and economic disruptions alike can determine whether shipping is delayed or if shortages could occur. As supply chain logistics shift around import activity, consumer confidence, currency changes and more, companies need complete visibility from supplier to buyer to effectively deliver products from Point A to B.
While we cannot prevent hurricanes or earthquakes, companies that have the right people, processes and technologies in place can quickly deliver the right intelligence, data and visibility to accurately forecast—and/or respond to—incoming events. Those are the organizations that will continue to successfully forge partnerships, reduce business costs, improve customer satisfaction and ultimately optimize supply chain functionality.
Regardless of the type of magnitude and disruption to the supply chain, there are a number of tried and true best practices that organizations can follow to navigate change and ensure operations don't miss a beat.
Business Intelligence for Supply Chain Resiliency
Data from a variety of sources—from enterprise resource planning (ERP) and payment systems to Internet of Things (IoT)-enabled transport trucks—is growing and expanding at an accelerating pace. Access to information from every point in the supply chain provides the critical insights executives, stakeholders and managers need to make real-time decisions on supply chain functions when disaster strikes. By leveraging business intelligence (BI) tools to harness this data and glean insights, businesses can dive into forecasting, planning and transportation logistics that boost performance and prevent—or correct—errors or delays early on before they impact operations.
One of the crucial components of BI includes detailed reporting that harnesses analytical capabilities to integrate data across the enterprise. Companies can benefit from streamlined reporting through charts and graphs that track operational progress and cost variables, such as routes, wait times, payments and more. More importantly, organizations can go beyond disaster response and increase profitability by accessing a step-by-step view of customers' and suppliers' supply chain performance, and identifying opportunities for changes to service-level agreements and negotiations.
As BI adoption increases, companies can leverage intelligent, yet agile approaches for improving operational visibility that allows them to capture and deliver data in shorter periods of time. This ability to act quickly is essential in disaster scenarios when every decision and second counts.
Order-to-Cash and Procure-to-Pay for Holistic Supply Chain
Managing supply chains within siloed groups is no longer an option today. Without cross-functional visibility, it's impossible for organizations to fully understand and react to natural disasters in an efficient or effective manner. To keep up with the unpredictability of global events—and competitive performance standards—companies should integrate revenue and expense operations to gain a holistic view of operations and understanding of partnerships.
The existing gap between order-to-cash and procure-to-pay functionality threatens the financial health of sales, revenue and customer satisfaction. Sales departments are already challenged with limited accessibility to existing orders and inventory levels, but when a tropical storm strikes, for example, suppliers are sent into a state of flux with overtime spent on delayed deliverables from manufacturers. Eventually, customer dissatisfaction leads to the loyalty and revenue loss.
The core approach of integrating customer and supplier order-to-cash and procure-to-pay systems not only provides a number of operational efficiencies, but also strengthens communication between all parties. Removing the silos between departments, and especially external third-party relations, is central to measuring and meeting performance metrics. Both sides can understand how they can best improve the quality of their products and services to the company, especially when the impact is heightened during a disruption.
Workflow Automation for Data Accuracy and Management
Automation is transforming supply chain operations. In the 2016 Material Handling Institute (MHI) Annual Industry Report, 51 percent of respondents said robotics and automation are a source of either disruption of competitive advantage, up from 39 percent last year. Given the accelerated change to supply chain operations, management teams are focused on safety and efficiency, as well as partner and customer collaboration processes. Companies are realizing that a shift from manual processes to workflow automation can not only streamline supply chain functions, but also reduce human errors, and the need for training and onboarding oversight.
The implementation of automation can have a tremendous impact on business and remaining competitive against other industry players. Supply chain risks go beyond product recalls with the potential for loss of consumer confidence and damage to the manufacturer's brand. By establishing a holistic end-to-end supply chain strategy enabled by automation technology, companies can gain the critical insight and visibility needed to mitigate supply chain risks or, if needed, respond to interruptions head-on to keep operations in tact until the storm passes.
Steve Rice is the director of product management at TAKE Supply Chain. A technology veteran and product development strategist with more than 17 years of experience, Rice is responsible for the planning, design, development and delivery for all core TAKE product lines. Prior to joining TAKE Supply Chain, he served in progressive management roles at Dell Inc. His extensive experience includes delivering enterprise quote-to-cash, product lifecycle management (PLM) and cloud delivery solutions that solve business problems through the use of technology and business process design. His leadership experience includes agile development, business process design, enterprise IT solutions, ERP and PLM software, and profit and loss management.
Companies in this article