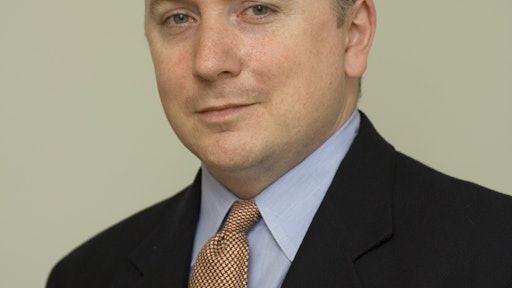 American businessman Tony Robbins once quipped, "If you do what you have always done, you'll get what you have always gotten."
All too often, procurement operations fall victim to doing just that—doing what they've always done, yet expecting different results. But in a world in which procurement practices can determine the success or failure of a business, this is no longer acceptable. There is increased pressure for procurement operations to contain costs, as well as transform and improve operations.
Supply & Demand Chain Executive recently talked with three top procurement professionals to gather their insights on best practices that can lead to improved productivity and stronger financial performance.
Andrew Bartolini
Managing Partner
Ardent Partners
Andrew Bartolini is a globally recognized expert in sourcing, procurement, accounts payable and supply management. As managing partner and chief research officer at Ardent Partners, Bartolini focuses his research and efforts on helping enterprises develop and execute strategies to achieve operational excellence within their procurement and finance departments. He also publishes CPO Rising, an independent media site written by procurement professionals for procurement professionals.
Here is what this expert, who has made Supply & Demand Chain Executive's Pros to Know list multiple times, says are the best practices of world-class procurement teams:
1.) Be visible. The foundation for best-in-class procurement starts and ends with visibility—that is, visibility into spend and visibility into the process. This begins with spend analysis, and ideally, we're talking about an automated process that extracts the spend information from many transactional systems, and allows procurement and sourcing professionals to understand what's being bought, from whom, for how much and what type of cadence.
2.) Align with organizational goals. Today, most procurement organizations have a strategic plan in place, but these plans are not well aligned with the overall objectives and goals of the business or the executive team. Procurement teams need to make sure their strategic plan aligns with the overall goals and objectives of the company.
Doing so requires CPOs to proactively engage with other executives to fully understand what the C-suite prioritized for the upcoming year. Then the procurement leadership
team needs to meet and figure out what they can do to support those objectives. If it's not a top priority
of the overall company, it should not be a top priority of the procurement organization.
3.) Be more agile. Agility is the ability for procurement to adeptly connect tools, resources and expertise in support of the business' ever-changing needs. It also includes the ability to anticipate and adapt to dynamic change within organizations and their supply chains.
CPOs can develop a forward-looking agenda designed to help operate predictably in the face of uncertainty, complexity and constant change. This customized procurement agility agenda should embed the procurement organization with agile and innovative characteristics, while maintaining discipline and efficiency. The critical areas in the agenda include organization, processes, strategy, technology and performance.
4.) Process automation. Ardent Partners' research found that a fully automated procurement department remains the exception and not the rule. Over the past decade, solutions have become significantly more usable, but also more accessible and faster to deploy. The best way to capture, maintain and retain best practices, and to scale operations, is through supply management, sourcing and procurement technology.
Tania Seary
Founding Chairperson
The Source, The Faculty and Procurious
Tania Seary is the founding chairperson of three companies specializing in the development of the procurement profession—The Source, The Faculty and Procurious. The Source is a specialist recruitment firm for the procurement profession.
The Faculty is recognized as a leading advisor on procurement development, and works with organizations to transform and elevate the role of procurement, build high-performance procurement teams and create professional knowledge networks.
Procurious is an online community for procurement professionals to connect, share and learn. Since its launch in 2013, Procurious has attracted approximately 2,000 members from more than 70 countries worldwide.
This seasoned professional lists five best practices that are key for world-class procurement teams:
1.) Get out of the office! It is valuable for the procurement team to get out of the office, and meet with both internal customers and suppliers. Visiting a supplier's facilities can help you understand a lot more about the category you buy, and identify new ways to reduce costs and add value.
2.) Network within and outside your organization. Procurement teams should be very well connected to the senior management communication flows and working in line with the company's overall business strategy.
Stakeholder engagement is one of the most important skills required to be a successful procurement professional. Best-practice procurement professionals should be able to expertly maneuver themselves and their projects through the minefield of personalities and relationships that make up their business.
Understanding your wider network and competing businesses is also crucial! Every category management plan needs to be developed within the context of the broader business environment.
3.) Keep score! Good key performance indicators (KPIs) are essential. High-performance procurement teams need to quantify and showcase the value they deliver to the business. This not only includes cost savings, but also productivity gains, innovation and risk management. There is a huge opportunity for procurement teams around the world to improve both how they calculate their contribution and how they communicate their contribution.
4.) Have a game plan. High-performance procurement teams should have an overall plan for how they can deliver against the overall business strategy. They need to break this down, and be clear about individual objectives and KPIs.
Top procurement leaders are also obsessed with finding the best people and helping them develop. They support their people by training them in the skills they need and building peer networks that can further develop their leadership skills.
Kay Ree Lee
Director of Value Realization
SAP Ariba
Kay Ree Lee is the director of value realization at SAP Ariba. Lee has specialized expertise in the procurement, sourcing and vendor management verticals. He is a results-oriented leader with experience improving the performance of Fortune 500 and small to midsize companies.
Before joining SAP Ariba, Lee spent four years as procurement benchmarking program director at The Hackett Group, where he led procurement, and selling, general and administration expenses (SG&A) benchmark projects to measure and improve efficiency and effectiveness.
Lee draws on findings in SAP Ariba's annual benchmarking survey when outlining how to drive world-class procurement practices:
1.) Appoint a leader. Successful procurement organizations have a leader who manages the entire source-to-pay process and reports to the CPO. For this model to be effective, companies must give this person ownership and responsibility for the entire spectrum, not just a small part of it. In doing so, they can be sure that the resources and the process are fully managed and overall performance isimproved.
2.) Automate the process. Procurement needs to be managed on an integrated platform. Doing everything in one place leads to a lot of synergies because, if you're in one system, you can drive faster adoption. With an integrated system, users log in to one place and then they can decide what they're trying to buy, without having to decide where or how to actually buy it.
Once everyone understands the business requirements of how to buy, what is being purchased and how to collaborate with suppliers, then it becomes a function of marrying up the roadmap with the IT infrastructure needed to support all customer or stakeholder requirements. Procurement needs to partner with IT and finance to do this.
3.) Get a seat at the leadership table. Procurement professionals need to be part of the entire decision-making process. They can't be sitting and waiting for stakeholders to come to them with their requirements for sourcing and contracting. They need to be actively participating in the budgeting and the financial planning process, and working very collaboratively with stakeholders. One way of doing this is by conducting quarterly spend reviews and sharing data that helps say, "Here's how we see that spend for your business unit.
Here is where we see opportunities. How should we approach some of these projects?"
4.) Understand stakeholder needs. Frequently, procurement takes the basic requirements of a sourcing project, runs the sourcing project, then reports the negotiated savings to the stakeholder. For procurement teams to collaborate effectively, they need to understand the stakeholders' needs. This includes proactively obtaining stakeholder input and requirements; considering subject matter, and stakeholder negotiation tips and insights; and providing frequent updates to stakeholders.
With this, procurement can begin to be seen in a more favorable light and viewed as a trusted business advisor.