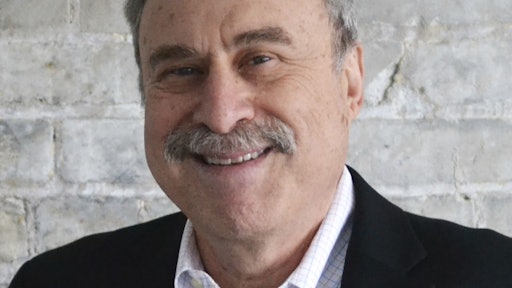 While we've emerged from the financial disaster of 2007-08, we're still dealing with a fragile, volatile global economy. The commodities arena is no exception. Global information and analytics firm IHS keeps a close eye on all areas that affect business operations in almost any industry you can think of.
In this special issue of Supply & Demand Chain Executive, we'll update you on today's commodities market, including lessons learned from what IHS calls the fading commodity "supercycle" and China's role in that fade. Also, we will demonstrate how lower commodities prices means significant cost savings for buyers globally.
Here's just a taste of what you'll learn.
The IHS Materials Price Index (MPI) has been in decline all year. In August, it was down nearly 20 percent from where it was when 2015 started. And it was almost 50 percent lower than in summer of 2014. Much of this is due to China, where industrial activity showed little if any growth in the first half of this year and markets have been in turmoil.
The news isn't all bad, though. According the Englewood, CO-based IHS, "we are not facing a global recession at this time. However, as unnerving news from Greece and China has dominated the headlines over the summer period, it is easy to overlook recent economic reports pointing to a gradually accelerating global recovery. Real GDP growth in the United States is accelerating on consumer spending growth. Across the pond, despite slightly disappointing second quarter growth figures for the Eurozone, low oil prices, a weak euro, European Central Bank (ECB) stimulus, and increased consumer spending continue to shape our outlook for Europe."
Since I began by talking about commodities, let's take a look at what's ahead for a few of them, according to the research.
Chemicals.
Feedstock prices have tumbled, especially in Asia, pushing chemical and plastic prices down. A lack of supply-demand pressure points to lackluster prospects for price increases in the near future.
Steel.
This is a buyers' market and should remain so for the year, although prices should trend upward over the second half of the year, "but they are down so far that a modest rally still means levels will be very low. Watch for trade actions that could add duties to your imports," IHS warns.

Non-ferrous (base) metals.
Data indicate that prices will remain fairly flat for the foreseeable future. Sluggish growth in emerging market demand and a tighter U.S. monetary policy that dampens investor interest will offset a general improvement in conditions as global growth slowly improves.
IHS believes commodity prices more-than-likely are near bottom. Prices are approaching production costs for many commodities, establishing a temporary floor under prices. Also, while the global economy's expansion has been lackluster, "we do see a slow improvement in growth ahead, which should provide some degree of demand support."
The company expects any recovery in prices to be fairly slow over the coming quarters, especially since it believes that China's economy will slip down further in 2016.
"The odds are that commodity prices will remain relatively flat, rather than recover strongly, for at least several years. IHS believes commodity prices will not regain their early 2014 levels for the rest of this decade."
For a deeper look at commodities, and much more, please enjoy this special issue of Supply & Demand Chain Executive. ■