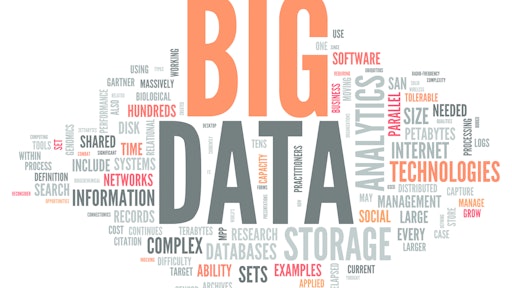 In addition to being one of the most changing and challenging disciplines in supply chain, procurement also among the most studied. We're going to take a look at four different examinations of procurement from four different organizations discussing four different areas that affect procurement: The Hackett Group, Next Level Purchasing Association, IBM and Consero Group.
The Trust Factor
In its Procurement Key Issues research, the Hackett Group has found that procurement may face challenges because becoming a trusted advisor, while an important goal, is one of the areas where procurement organizations have a low ability to meet objectives today.
"The continuing signs of economic recovery, combined with increased volatility, are driving companies to lace new demands on procurement, including a renewed focus on helping the business be more agile," said Chris Sawchuk, Hackett Group Principal and Global Procurement Advisory Practice Leader. "But the capability gaps in procurement, particularly for becoming a trusted advisor and in improving business agility, are daunting. It will take significant time and effort for procurement organizations to achieve their transformation goals in these areas."
To address these new goals, The Hackett Group recommends that procurement organizations invest in new capabilities, particularly in the areas of talent management and analytics or "big data." In talent management, the research found that procurement organizations are planning major initiatives in 2015. Many companies scaled back training and development programs to reduce cost in recent years, but they are now being widely reinstated.
Mastery of analytics or "big data" is a key enabler as procurement evolves toward being more of a trusted business advisor, the research found. Procurement has the opportunity to drive insights and powerful strategic advantage if it can improve its ability to capture and analyze both information generated internally and also data from suppliers and other external sources.
But taking advantage of advanced analytics requires procurement organizations to create new technology competencies, realign agendas, and elevate their overall technology knowledge. Today, while most procurement organizations have implemented basic reporting and data access capabilities, use of next-generation analytics such as multidimensional analysis remains limited. Sophisticated techniques such as predictive modeling, risk analysis, and data mining are being used by only a small minority of organizations.
The Hackett Group's study, "Procurement's Key Priorities in 2015: Harnessing Big Data and Renewing Training Programs to Promote Enterprise Agility," is based on research conducted with executives from over 170 large companies in the US and abroad, most with annual revenue of $1 billion or greater.
Getting Some Respect
The Next Level Purchasing Association's annual salary survey revealed that about a third of respondents receive bonuses but, alas, most were based on company performance, rather than rewarding those procurement professionals whose individual efforts resulted in cost savings. It's easy to infer from that data that companies still are failing to recognize procurement's influence.
"Cost savings is arguably a procurement department's most tangible contribution to an organization's financial success, so it's looking like companies are still failing to recognize procurement's specific influence on net income and reward top-performing procurement employees appropriately," said Megan Nicol, Director of Business Development & Operations at NLPA.
The survey also revealed that the average salary is up only 2.9 percent over 2014. NLPA concludes that employment picked up as evidenced in part by the improvement in the United States unemployment rate, that rate has slowed. This indicates that employment capacity may be leveling out and salaries are following suit.
Another disheartening result of the survey is that the gender salary gap has not narrowed much at all. This year's data showed a minor improvement in the salary differential, said Nicol. "I think that's going to take a lot longer to accomplish, unfortunately."
Risky Business
Risk is not going away; in fact, it's only getting more severe. And CPOs understand that, according to the 2015 Global Procurement & Strategy Sourcing Data Survey compiled by Consero Group.
Almost half (45 percent) of those CPOs from Fortune 1000 companies surveyed named supplier risk as a top concern.
"With businesses increasingly relying on third-party suppliers, Chief Procurement Officers are more important to their companies than ever," said Paul Mandell, Founder & CEO of Consero. "CPOs will need to lead their organizations in thoroughly vetting new suppliers and improving supplier relations, both of which are essential to the efficient sourcing of goods and services for today's global businesses."
In addition, nearly two-thirds (64 percent) of Chief Procurement Officers surveyed do not believe they have enough access to the resources necessary to manage their operations effectively and 72 percent do not see a sufficient pool of trained procurement talent available to support their hiring needs. CPOs must remain focused on talent acquisition and retention, Mandell added. Finally, 49 percent believe their company has achieved tangible cost reductions through the use of a sustainability program, an increase from 33 percent last year.
Beyond the Basics
In its latest study, the IBM Institute for Business Value surveyed more than 1,000 CPOs, to determine why only 10 percent, relative to their peers, were in the top 20 percent in revenue growth and in the top 15 percent in profit improvement.
Role models, the study concludes, think about procurement in broader terms than their peers; they are more likely to embrace priorities that serve more strategic enterprise objectives; they seek to extend procurement's value through collaboration; and they adopt leading-edge, procurement-related technologies and solutions to further simplify the mundane-but-important aspects of transaction support.
In contrast, underperforming procurement organizations chart a very different course.
Although they focus more on traditional procurement priorities and basic capabilities, they often do not stretch beyond these basics. These organizations concentrate more on spend savings and corporate profitability and getting involved in purchasing decisions early—the table stakes of procurement—but do not place a high priority on more strategic priorities or innovative initiatives.
Excelling at traditional procurement capabilities is important, but the hope of most CPOs is to influence and improve the way the business operates. In this regard, priorities seem to matter, as procurement role models have a very different focus than their underperforming peers. Fully 38 percent of respondents from top-performing organizations say that introducing innovation into the enterprise from suppliers and other sources is among their top three priorities. This compares to just half as many (20 percent) of procurement underperformers. Similarly, 42 percent of procurement role models say revenue growth and increased competitive advantage are among their top three priorities, while only 28 percent of underperforming respondents share this view.