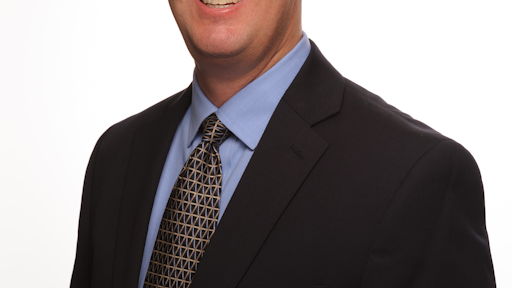 Training in the warehouse or distribution center (DC) is vital for many reasons. From a financial standpoint, training is often needed as a result of a monetary investment in new technology, facilities or equipment. How well (or not) the company's employees leverage capital investments on a day-to-day basis has a significant impact on the value new assets can deliver to the organization. Proper training is critical to ensure new technology, equipment and processes consistently deliver the returns targeted.
Developing a strategic training plan is essential for ensuring current and future employees understand standard operating procedures and goals. There are five key steps to improving warehouse employee performance during and following employee training.
Ensure a Form of Measurement Is in Place
This step takes place before the training even begins. The metrics established can drive the behaviors needed for organizational improvement. One aspect employers may not realize is that, even if they do not have a formalized assessment in place, their employees are likely already measuring themselves against some benchmark.
When it comes to tasks in a warehouse, nearly all tasks can be measured, such as receiving, put-away, replenishment, picking, packing and shipping. When establishing key performance indicators (KPIs), make sure to document the process and eliminate any unnecessary steps using Lean process improvement tools. Securing employee buy-in is critical toward tracking performance, as it leads to a quicker adoption time and actually boosts employee morale as long as the measurements are deemed fair.
There are three approaches that are used to establish measurements with the goal of determining how much time each task should take. The three approaches are:
History. The easiest approach to establishing metrics is to review past activities and data from transactional history logs or tables to determine single-variable metrics, such as lines, cases or pallets per hour, depending on the task.
Sampling. Another approach is to conduct work sampling of a task. Work sampling involves classifying each warehousing task into a series of sub-tasks. As an example, for picking, the sub-tasks could be: start assignment, travel to location, pick units, wrap pallet and end task. By counting the number of times a worker performs each sub-task in a set time period, the total amount of time can be determined by dividing the number of times the sub-task is observed vs. the total elapsed time. Using this, data managers can determine performance by task and employee by observing workers and comparing their actual time to their expected time for each task.
Engineered standards. This is the most accurate means for establishing a task expectation and results in the highest accuracy level, but it is also the most time-consuming way to establishing task expectations. If incentive pay plans are being considered as a motivational approach to rewarding employees for their efforts, then engineered standards are highly recommended.
Set Goals for All Employees
Setting goals is the second component of the measurement. Not everyone performs the same tasks, and not everyone is in the same area or dealing with the same challenges, so goals should be unique to the task and the individual. The best way to set realistic goals related to employee performance is through the implementation of engineered standards in combination with a performance ramp-up plan. Goals in the workplace are the expectations for employees to work toward. Without them, there can be no basis for measuring improvement.
Goals should be specific and convey exactly what is expected. Use action words such as develop, prepare and attain. Goals should also be measurable. How can the performance be rated and what evidence can be collected to validate performance? Finally, goals need to be attainable and time-bound in order to ensure employees feel motivated, as opposed to defeated, during the ramp-up and ongoing steady state phase.
Deliver Easy-to-Understand Training
The idea of training can be overwhelming for employees who may envision a lengthy, boring process. But training should be done in relatively short increments of 45 to 60 minutes, after the previous two steps take place. The primary benefit of training is to ensure employees are performing the task as it was documented in step one, and ensuring any unnecessary motions and extra steps within the process were communicated and eliminated. The goal is for the employees to be working smarter, not necessarily harder.
When conducting training, make sure it is practical and easy to understand. For most organizations, it should be the supervisors who conduct trainings, although sometimes training departments or human resources (HR) tackle the observation task. Keep messages short and ensure employees know exactly what is expected of them. Ask for employee feedback. Those who are doing the job on a day-to-day basis often have great insights into barriers within the process and how to overcome them. Maybe one person is already using a tactic to be more resourceful that can be shared with the team at large and implemented across a company.
For many warehousing tasks, there could be upwards of 15 to 25 steps to ensure task completion, which can be overwhelming. Find the three to five steps that are the most crucial to employee performance and begin your training focus there. Using video to help train new employees is highly recommended as it can help easily convey the steps necessary to perform a task.
Provide Feedback, Coaching and Motivation along the Way
Employee performance is the key to warehouse success. And improving employee performance is not a one-time objective, it is ongoing. Supervisors should continue to monitor their employees on a regular basis—not for full days at a time—but long enough to overcome any discomfort an employee may feel being watched and short enough to not impact their entire day. After observation sessions, feedback should be shared. Feedback should be given in an environment that doesn't feel intimidating. For example, rather than calling an employee into your office, you could ask to grab a coffee in the break room for a quick chat. When providing feedback, use the appreciative inquiry approach. This method suggests that positive feedback be shared first with employees before any areas of improvement are shared. This helps increase the adoption of suggested changes.
Providing coaching and motivation on an ongoing basis ensures that insufficient behaviors are actually corrected. Some companies offer incentives to help motivate staff. Incentives may come in the forms of bonus pay or gift cards. Coaching is simply a way for a supervisor to stay involved on the floor and help enact process improvements, rather than remain behind a desk, out of sight. Regular access to supervisors helps make feedback feel more attainable. As a coach in the workplace, leaders need to motivate employees to help them succeed. Effective supervisors use technology, data and other information to coach. A daily pre-shift meeting can act as a pep talk, encouraging employees to achieve what is expected for the day.
Reevaluate on an Ongoing Basis
Supervisors at warehouses should regularly check in and reevaluate processes with warehouse employees. Again, this starts with observing processes and activity. From there, a conversation should happen to discuss:
Whether or not the employee knows exactly what is expected of them.
If there is much variance from employee to employee in the amount of time it takes to complete tasks.
If someone is outperforming others, whether he or she is doing differently to see if methodologies can be adopted by other associates.
Conversely, if there is someone underperforming, it's important to check in with that individual and determine why. Perhaps more coaching or motivation is needed.
When it comes to training, the process is never really over. Whenever new technology is implemented or a new process is introduced, it is time to train again. Warehouse supervisors and executives should regularly determine whether benchmarks need to be refined or revised, and even if they don't, motivation, coaching and feedback to employees should be ongoing.
Tom Stretar is a senior director within enVista's labor management practice. He brings more than 20 years of supply chain consulting experience in marketing, sales and implementation of complex supply chain improvement programs. enVista delivers solutions that improve profitability, enhance customer service and reduce waste from source to consumption.