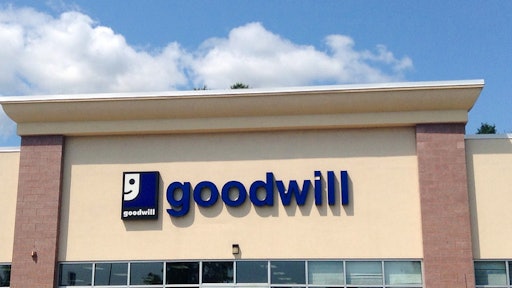 In a sprawling warehouse, workers under bright lights photograph merchandise destined for sale over the internet—jewelry, electronics, collectibles. Others crop and edit the images and enter item descriptions. Goods labeled with bar codes sit on rows of shelves, ready to be selected and shipped.
It sounds like the latest hot e-commerce startup. But this is Goodwill, the charity founded in 1902 that's best known for brick-and-mortar thrift stores selling clothing and household goods.
With a mission to hire and train people who face employment obstacles—many were formerly incarcerated or homeless—the Goodwill of San Francisco, San Mateo and Marin is working to ensure that its clients in those counties will learn the right skills to land jobs in the technology economy.
As e-commerce has surged, warehouse work is now among the nation's fastest-growing job categories, according to the Bureau of Labor Statistics. But warehouses of companies such as Amazon and Walmart often require some digital know-how beyond the ability to drive a forklift or lift heavy boxes.
 "Most jobs now involve technology, even for a mechanic or dock worker," said Williams Rogers, CEO of Goodwill of San Francisco, San Mateo and Marin. "We have begun embedding technology and data analytics into our warehouses and everything we do."
To read the full original article, please click here.