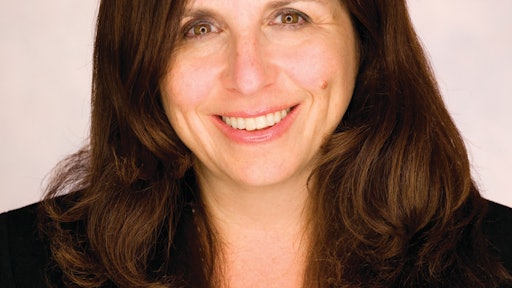 Look around your home. It's a good bet, a very good bet, that you'll have Newell Rubbermaid products in almost every room.
Sure, there are the familiar Rubbermaid food storage, home organization and refuse container products. But Newell Rubbermaid has a huge portfolio. Just check out these names: Sharpie, Calphalon cookware; Levolor, Lenox, Paper Mate, Waterman and Parker writing instruments, Graco children's products and more. It's quite a robust portfolio, ranging from baby seats to band saws and cooking supplies to closet design.
That's a long way since the Newell Manufacturing Co., was founded in 1903 to make metal curtain rods. Today it's a $5.7 billion company with 19,000 employees, primarily through mergers and acquisitions. Since 2004, Newell Rubbermaid has completed 15 strategic acquisitions and divestitures. Its first was in 1921, its biggest the acquisition of Rubbermaid and Graco in 1999, its most recent in 2008 with the purchase of Aprica Kassai, a Japanese manufacturer of children's products, and Technical Concepts, a company in the away-from-home restroom market.
Along with this growth, however, come supply chain issues. The company had 30 supply chain processes in its infrastructure. That was cumbersome to say the least.
Instituting a major change became the job of Meri Stevens, who joined Newell Rubbermaid in January 2013 in the newly created position of Chief Supply Chain Officer. Her charge from President and CEO Michael B. Polk is to lead all aspects of the company's global supply chain with a focus on driving a consistent approach to global operations. Stevens' goal is to increase capacity for growth through improved productivity and working capital management, and building the network to support emerging market expansion.
"Mike Polk focuses on enhancing our brands, making them more valuable and with global growth," Stevens explains. "My job is to unlock trapped capacity and create an execution powerhouse, with all brands under one operating framework."
The possibilities, she says, are endless. "We took an end-to-end look at the supply chain. It's almost overwhelming how much results [can be achieved] over a long time. Because opportunity is everywhere, it's like being a kid in a candy store."
Breaking down the walls of all those silos is paramount to a smooth-running supply chain. But, Stevens points out, it's not easy. "It's like driving a bus a million miles an hour while changing tires. We're changing while moving, but driving innovation is part of the game plan."
Operating an efficient supply chain is, of course, rife with risk. For Newell Rubbermaid, as most large, global companies, it falls into two buckets: internal and macro economics. On the internal side, risk of disruption is very high, even when doing the right thing. "We moved a small DC because we sold the hardware company [that occupied it]," Stevens said. "Even that caused disruption."
Newell Rubbermaid has facilities in Asia as part of its global manufacturing footprint. "Where do we want to manufacture? Where do we get the raw materials? What's the freight vs. labor benefits of offshoring?" Stevens asks. And what's the cost of shipping by air? "It's a constant challenge. What's truly important, truly core?"
Talent and Change
As supply chains mature, they become more nimble—at least they should—allowing them to shift gears quickly when necessary. Talent becomes key. And, says Stevens, throughout Newell Rubbermaid's more than 19,000 employees, there is plenty of talent.
"The talent is there," she points out. "We just have to go across the organization and provide opportunity. We can trade talent among all the businesses instead of isolating them into different businesses by opening it. We can see the kinds of roes out there and provide opportunities within the corporation."
Change management is always a big challenge. To handle it, Newell Rubbermaid leans very heavily on innovation. "We have gatekeeping meetings on products, a monthly forum to insure alignment across the organization as processes mature. When we find a gap, we go back to the process and close the gap. It's a cross functional system that we're constantly re-inventing. What's working? What's not? We've learned that we can't communicate enough."
To ensure that Newell Rubbermaid has a steady stream of supply chain talent, the company has developed The Supply Chain Management Development Program (SCMDP). It is designed to develop talented individuals into future supply chain leaders. The program immerses recent college graduates into four unique roles over the course of two years. The new grads work with a broad range of brands in a variety of environments, impacting business daily while learning the ins and outs of supply chain at a Fortune 500 company.

The two-year program includes four, six-month rotations at two separate Newell Rubbermaid locations. Each role is distinct, but they all inherently have a large degree of cross-functionality. The goal is to expose you to various functions and teams, gaining different experiences that build upon one another throughout each rotation.
The six rotation categories, with examples of previous rotations, include engineering (process engineer, operations excellence (OPEX) engineer); planning (supply planner, demand planner, production planner); sourcing (direct sourcing analyst, indirect sourcing analyst, e-sourcing analyst); logistics (transportation analyst, distribution supervisor); manufacturing (quality engineer, production supervisor); and strategic products (supply chain analyst).
In the first year, trainees will be partnered with an SCMDP peer mentor to help with the transition to a work environment. In the second year, the student will be given a leadership mentor who will provide professional advice and guidance before post-program placement.
During each rotation the student will connect with fellow SCMDP participants for a week of development and training. These weeks provide opportunities to develop relationships with other participants and Newell Rubbermaid employees. The week includes formal training in areas such as presentation skills, project management, finance, negotiation, and Operations Excellence. There will be interaction with business leaders, networking opportunities through team-building activities and a chance to give back to the local community through service events.