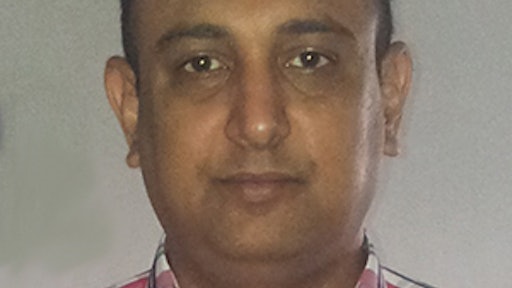 In a distribution-intensive operation, supply chain executives often find great difficulty in ascertaining one version of the truth. Suppliers experience an ongoing ebb and flow of goods in stock, goods in production and goods in transit. Distributors are stuck in the middle, constantly struggling to connect the dots and reconcile their financial plans.
Often, sales and operations planning (S&OP) challenges can be identified by the following:
Communication disconnects due to varying functional versions of data.
Difficulty connecting business strategy to operations planning.
Difficulty turning business strategy into an effective action plan.
Fill rates not improving even after specific initiatives take place.
Declining margins and declining revenue.
Declining customer satisfaction, leading to a loss of customers.
The solution is the development of a functioning S&OP system in which demand and supply are balanced, thereby enabling the financial plan. As the supply rate balances the demand rate, inventory turns faster.
Customers begin getting what they want—when they want it—increasing revenues. Working capital gets put to better use. Margins increase. And the business grows, along with shareholder value.
Key Ingredients
To realize a compelling S&OP solution, executives need to consider two key ingredients: an effective operations process and the right technology for the job.
The process needs to work at levels that matter, i.e. shelf-keeping unit (SKU) levels, to turn strategies into results. Consider constructing a game board for a number of SKUs as a test. Each week, gather sales, marketing, supply chain and manufacturing partners to match demand with supply, attempting to balance SKUs between "maximum weeks on hand" and "minimum weeks on hand." Exceptions at the SKU level then come into focus.
As SKUs breach their weeks on-hand maximum/minimum thresholds, executives have a clear picture as to the reasons at which point they can determine resolutions for out-of-bound instances. While the weeks progress, inventory numbers can be updated to maintain balance.
Consider the following formula in determining next week's inventory number: Inventory - sales + production/purchase = Next week's inventory number
Remember, for continuous improvement, simply focus on exception management.
The Technology Consideration
With a singular vision, executives and their teams can focus on selecting an application to support the process across the combined demand, supply, production, inventory and financial game plan.
The organization needs a system powerful enough to provide drill-down analysis—dynamically by segmentation—into forecasting and historical data. It then wants to analyze SKUs by geography, margin, company or business unit, and product family, then cross-reference them against monthly, quarterly and yearly financials to arrive at one set of numbers.
The choice in collaborative platforms must offer one version of the truth. That is, everyone, including marketing, sales and supply chain partners, should all be able to access the same information to arrive at the same conclusions.
Partner Selection and Solution
Choosing capable deployment partners is critical to success. Their familiarity with the distribution business can accelerate any S&OP deployment, and a track record in specific verticals also adds value and facilitates implementation.
Once the partner or partners is in place, the transition moving forward should emphasize process before technology. Getting the stakeholders involved early creates buy-in and raises potential champions for the organization's cause.
Next, develop a financial baseline, setting financial goals and identifying potential risks. Then, model the process for a few key SKUs using the SKU game board suggested earlier.
Measure outcomes against goals and discuss what the team is learning. This initiative creates believers and produces momentum in the ongoing program.
In the long run, one's ability to balance supply and demand in the context of financials improves with a functional S&OP system in place. The improved collaboration provides a single version of the truth, improving decisions in all areas of the business.
The end result is a market-driven system that maximizes opportunities, mitigates risks and enables market-to-market demand orchestration for improved, long-term financial performance.
Ramna Viswanathan is a senior business consultant for IBS, a provider of distribution resource management software, providing ERP and WMS business applications for the wholesale, distribution and manufacturer/distributor markets.
Companies in this article