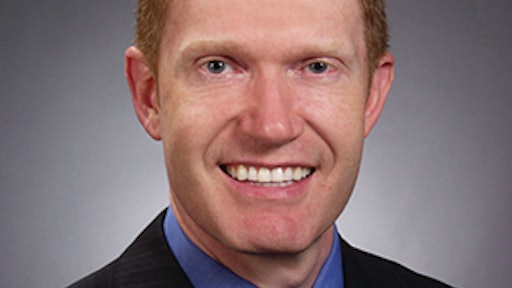 There are things in life that we take for granted to be intertwined. Flowers and honeybees. Barnacles and baleen whales. Procurement and accounts payable (AP).
That last pair has a symbiotic opportunity on many levels. Both functions manage the same supply base. Both work with the same set of employees for requests and approvals. Why is it that most enterprises today still run spend compliance and AP automation as silos? According to Ardent Partners' research 1, just 61 percent of enterprises have AP and procurement working toward some shared goals. Even in progressive global organizations that have shared service organizations, that shared service is usually accounts payable only.
AP organizations focus on taking paper invoices (which includes PDFs in today's world) and then converting them into electronic metadata. Procurement, meanwhile, sends electronic purchase orders to many of the same suppliers who convert those to paper or PDF.
AP and procurement leaders need to ask themselves what type of business they want to run: one that is innovative and strategic by collaborating, or the perceived "easy way out," which is operating an isolated administrative function that is believed to be good enough.
Let's analyze the key drivers for each department along with two collateral groups who are affected—treasury and the supply base.
Procurement
Procurement is driven by cost savings and spend under management. Leaders have their plates full by analyzing spend, finding unaddressed categories to source, negotiating contracts and operationalizing on-contract purchases. It's no wonder that accurate and electronic invoices are an afterthought.
Accounts Payable
Accounts payable organizations are engulfed in a sea of error-prone manual processes, paper invoices and paper checks. Invoice processing times are lengthy, some times more than 30 days, and are also costly, which is why this is often the administrative target on which the AP departments focus. AP departments struggle to get accurate, approved invoices fast enough to even consider being able to take early payment discounts.
Treasury
Today's large enterprises are the most cash-rich they have been in decades and are looking for ways to maximize the use of that cash. They read about best-in-class techniques, such as dynamic discounting, payables auctions and supply chain financing. The reality is that most treasury departments don't receive enough approved ready-to-pay invoices within the payment terms period to even initiate these techniques. That is a significant opportunity cost.
Suppliers
Why do suppliers still present manual invoices? Because there is no incentive for them to do otherwise. Many electronic invoicing models in the industry force suppliers to pay fees, are unique on a customer-by-customer basis, offer no value-add to the supplier and are not linked to the means that suppliers receive purchase orders. With these choices, it is no wonder that suppliers opt for the cost of a postage stamp or send PDFs by email. Buyers as a whole still employ the big-stick approach to electronic supplier enablement programs.
So just how can procurement and accounts payable align? Joint key performance indicators (KPIs) and unified processes are paramount. Even if spend compliance and AP automation projects are run separately and span separate timelines, it is well worth the time to agree on metrics up front and how to measure them. When the results are eclipsed, everyone can then share in the success without question.
Following are some symbiotic procurement and accounts payable KPIs to consider:
First-time invoice match rate.
Discounts captured.
Productivity per full-time employee (FTE).
Percent of spend under purchase order.
Touchless invoices.
Number of suppliers per 100 invoices.
Cost per procure-to-pay (P2P) transaction.
Percent of purchase orders via catalog.
It is also well worth the time to plan electronic supplier enablement together as procurement and AP organizations. Even though both organizations onboard suppliers within their own respective projects, why not plan ahead to do it on the same technology platform? Every onboarded supplier should help both AP and procurement.
Approaches like scanning paper, optical character recognition (OCR) or PDF invoices, and invoice presentment networks have their place as complementary solutions, but are bandages that do not address the core problem, nor allow for the maximum benefits. They should not be used in large scale since they incorporate an artificial wall into the potential of a fully automated procure-to-pay process in the future. Electronic business networks that cover the full source-to-pay business process have become a viable means today to enable a global supply chain.
Functions include:
Electronic purchase orders, invoices, remittance advice and all the related transactions in between.
A hub for suppliers to conduct the full P2P process for many customers, including flipping purchase orders (POs) into accurate electronic invoices, and managing catalogs and contracted pricing.
A single hub for buyers to find qualified sources of supply, aggregate approved catalogs, send purchase orders, receive electronic invoices, capture discounts and pay.
A value-add vehicle for suppliers to gain incremental business, participate willingly without fees, and avoid being forced into a buyer-mandated burden.
Let's take a look at a success story from a business that managed to align those functions.
Consol Energy, a 2013 Supply & Demand Chain Executive 100 Award winner, successfully crossed the chasm of aligning procurement, AP, treasury and its supply base. Around seven years ago, the company was paying invoices late and interacting manually with most suppliers. Today, it collaborates with suppliers electronically on a business network by Hubwoo; has aligned its procurement, AP and treasury KPIs; and has received a return on investment (ROI) of more than $65 million, including an additional $12 million of early pay discounts.
The company has maximized its catalog-based POs and PO-based invoices, and has gotten first-time invoice match rates of more than 96 percent. Consol aligned KPIs up front before starting either a spend compliance or AP automation project. Finance executives bought in on both the KPIs and how they would be measured.
Whether your organization starts with a spend compliance or AP automation project, remember these four things:
Working together maximizes benefits, just like that bed of flowers with its honeybees.
Align up front on the KPIs and how to measure them.
Electronic supplier enablement is key to both initiatives.
Business networks can be that conduit between procurement, AP, treasury and the supply base.
Rinus Strydom is the senior vice president of solutions and alliances at Hubwoo.
1.ePayables 2013: AP's New Dawn, Ardent Partners 2013.
Companies in this article