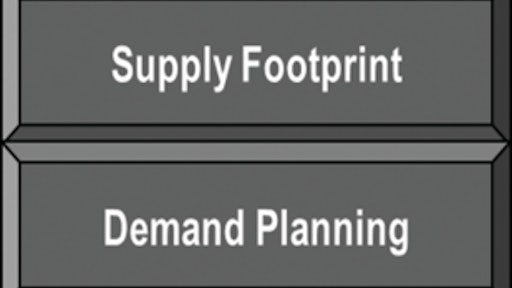 An "off the shelf" Sales and Operations Planning (S&OP) process is a good start to your business's plan of attack but tailoring the process to your company is how to really drive value.
The key characteristics of an effective S&OP process are to establish your operating goals; drive measurement and improvement of those goals; and help make critical, mid- and long-range decisions to guide your operations. Thus, customizing that process to fit your business is an important step.
Adopt these 10 tips below to begin tailoring the process to fit your business.
Match key reporting elements and data presentation with decision making at the operating company or regional level in mind to drive accountability.
Brand/Line of Business Management: just like your operating company or regional structure, driving brand or business unit visibility helps create ownership of the number.
Determine where you are in your maturity journey and create ownership for the S&OP process appropriately. It's ok for this to move as the process matures.
Tailor the supply review process to match your supply footprint. A standard "off the shelf" S&OP process will lean heavily towards production and manufacturing. It is important to match this critical process step with your needs—including procurement, contract manufacturing, distribution and co-packers—to provide visibility into your constraints decision-making levers.
Develop a demand planning hierarchy that supports a forecast of your direct sales, as well as a hierarchy that can provide insight into consumer trends.
Identify what specific operational levers that your organization needs to make key decisions based on. These can be related to your production footprint, lead times or seasonality.
Align the process metrics and overall key performance indicators (KPI's) to provide visibility and monitor performance of these operational levers.
Establish a planning horizon that matches your key decision-making requirements in both the mid- and long-term spaces. This could be a level of granularity for the first 12 months to support operational decision making, and a different level for 12 to 36 months to support your strategic growth plans.
Create linkage right away to other key business planning processes such as the development of the annual budget; external financial reporting; managing the strategic plan; and product roadmap. This allows the "one number" process to begin to develop and provide both methodology and assumptions that can be leveraged across all these areas.
The bottom line
While having an S&OP process can work well for many organizations, part of driving it to maturity is to understand where it needs to be customized or "tailored" to your business so it specifically supports your decision-making requirements and delivers the results that you need.
Andrew McCall is the S&OP Solution Leader for Plan4Demand, Pittsburgh, which focuses on supply chain planning solutions.