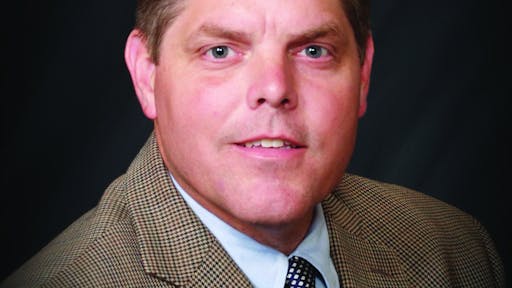 Identify risks associated with direct and indirect points of impact on your supply chain.
Assess skill sets for managing risk and train/hire where necessary to fill gaps.
Use structures like category councils to ensure cross-functional alignment on risk management.
Supply chain management has long been viewed as essential to business operations, but many companies have not invested in the people and tools necessary to implement effective and sustainable processes. Quite often, this is the result of limited resources – dollars and personnel – allocated to the supply chain, which historically has been considered a tactical versus a strategic function.
But to address the risks and rewards that come from increasingly complex and global business models, companies need to approach supply chain management as more than an isolated necessity, and instead view it as an integrated corporate function providing strategic benefit to the entire organization.
Managing Supply Risk
Regardless of previous investments, one's stage in the supply chain evolutionary process or the perceived need for a robust supply chain solution, at a minimum companies should recognize that the changing business environment has increased the significance of supply chain performance within core operations. While opportunities exist for companies to effectively leverage their suppliers, this has also introduced additional risk that should be identified, evaluated and managed.
Historically, the most common solution to managing supply risk has been redundancy – identifying and qualifying a combination of suppliers. More so, even when a supply risk management program is in place, it is frequently focused on supply disruptions associated with a single supplier or a single point of failure, instead of addressing the potential for more widespread disruptions from events such as geopolitical issues or natural disasters. This is further compounded today by ongoing supply consolidations and the increased dependence on low-cost country (LCC) suppliers, which present different risks than in developed countries.
While it is tough to get past the human impact of a natural disaster, as we have just seen with the recent Japanese tragedy, these types of events create profound global supply impacts. Within two weeks of this Japanese tragedy, auto manufacturers announced production impacts because of a disruption in electronic components. While electronics are often associated with Japan, less obvious impacts are now beginning to surface. One such example is Ford's announcement that it will temporarily suspend production of trucks and large SUVs in select colors because the pigments are sourced from Japan and are now in short supply.
As part of a supply risk plan, companies should evaluate potential risks throughout their supply chains by identifying both direct and indirect points of impact associated with parts, service and manufacturing. They should also consider the impact on transportation channels and on those items needed to rebuild after a catastrophic event.
This plan should also evaluate the financial health of core suppliers to understand the probability of an impact. While revenue and credit ratings are important measures, they are generally lagging indicators and may not effectively provide a view into companies' short-term financial health.
Trending the results of a quick or current ratio in combination with revenue and working capital can provide a comparable point of reference to help evaluate the ability of a supplier to continue meeting their obligations. It is important to remember that bankruptcy is a result of cash issues and not a reflection of revenue. Historical data can be helpful, but a forward-looking view to proactively manage supplier risks is essential.
Far-reaching Impact
The actions and activities of the supply chain organization have far reaching impacts not generally considered. One such area is accounting risk. Each year, the accounting departments of public companies request a list of contingent obligations in an attempt to meet the financial statement disclosure requirements, but even if this request is completed, it may not fully address all the requirements.
Assume for a minute that the supply chain organization enters into an agreement that does not address, or even exonerates, a supplier's liability associated with a potentially material event, where the probability and financial impact can both be reasonably estimated.
Can the actions of the supply chain team create an event that must be accrued or disclosed?
Is the supply chain team aware of disclosure requirements and the impacts of any failures to disclose relevant information?
Is the accounting or external reporting team aware of any potential risks that have been acknowledged and accepted in supplier contracts?
Today, many organizations are not aware – and subsequently don't address – situations such as these because they have not implemented processes to support education and information sharing across departmental boundaries. In addition, the people making supply decisions generally don't understand all the implications across the organization. This lack of process and communication has the potential to create not only a supply risk, but also a large organizational and compliance risk.
Moving Towards an Integrated Function
While it's clear that business complexity and risks have grown, and many companies are desperate for ways to drive increased value from their suppliers, the critical issue for many companies is how to begin to leverage their supply chain strategically. For those struggling to make the transition, there are a few things that can be done to accelerate the process.
People First
The first thing an organization should do is recognize that the skills required to generate value and manage risks in today's business environment are significantly different than those historically hired into the supply chain function. This is not to imply that the traditional sourcing skills are not important, but rather that the new reality requires thought-leadership and creativity, along with a mastery of complex business situations, concepts and points of integration.
As a first step, companies should begin by assessing their current supply chain staff and determining gaps. While each organization is different, this evaluation should include basic accounting skills along with the strategic supply chain skills necessary to drive total value solutions. Based on this assessment, it may be necessary to train existing resources or hire resources that already possess the proper knowledge and capabilities. Regardless of a company's specific approach to training, a leading practice is to create a continuing education program that can provide a foundation for communicating changes and sharing knowledge across functions.
Category Councils
After addressing skill set deficiencies, companies should ensure proper communication and alignment with both internal and external customers. This can be initially achieved by creating category councils, which are teams led by the category managers with representation from each of the impacted (or potentially impacted) functions. These functions are typically aligned with the components of a total value model and include risk management, tax, external reporting, working capital management, legal, operations and sales. While these teams generally meet on a quarterly basis to review status and upcoming activities, their primary function is to identify potential risks, define strategic direction and maintain continuity. As an early activity, this council should identify risks in their category and either create or revise their supply risk plan.
Contract Processes
Basic components of the contract management processes should be established. This should include creating contract templates, establishing contract review and approval processes, and ensuring contract standards and templates are aligned with strategic objectives and customer needs. Care should be taken to build templates for each type of product or service, incorporating essential components while also encouraging suppliers to innovate and contribute to one's success. These templates will become the foundation for long-term partnerships and should therefore be fair and equitable.
Plan for the Future
After a basic structure has been put in place, the focus should turn to the long-term strategic vision and supporting activities.
While continuous process improvement has been embraced by operating units around the world, the concepts have not been widely applied to the supply chain. In order to encourage participation, a process improvement approach should be defined and team members should be challenged to find opportunities. One option for initiating the process may be to map the end-to-end supply chain process, then work with suppliers and the category council to identify and prioritize a set of defined improvement projects.
Process improvements often include new tools or changes to existing tools. These tools can help improve supply chain effectiveness but generally require a longer lead time to implement, and they should be incorporated into the organization's broader IT strategy. It is important that the category council define and prioritize these tools, build business cases based on companywide benefits, and explain these benefits and impacts to key decision makers.
Metrics will also likely need to be adjusted to help promote desired behavior. While cost reduction has been the traditional metric used to evaluate supply chain performance, it does not adequately measure or represent the contribution of the supply chain to the larger organization. General metrics that should be considered include total value contributed, spend under contract, internal price change compared to market, supplier performance, supply diversification/risk, and working capital improvement. However, specific metrics should be selected based on an individual company's industry, operations and strategy.
Conclusion
Successful supply chain management starts by accepting that this is an integrated companywide process managed by the Supply Chain organization – not an isolated function. By creating a new model that involves participation from the entire organization, companies can more effectively manage risk while realizing improvements in areas such as working capital, profitability and innovation.
Disclaimer: The views and opinions expressed herein are those of the author and do not necessarily represent the views and opinions of KPMG LLP