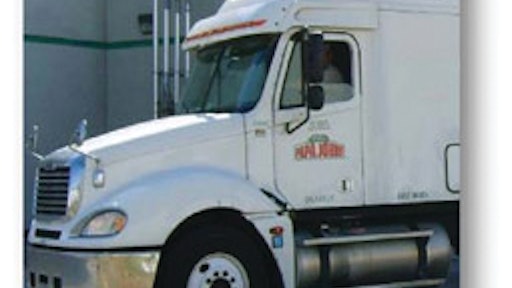 Manage inventory more accurately
Gain better visibility to inbound and outbound product
Be prepared for demand spikes
Long before it was determined that the Packers and Steelers would battle for NFL supremacy, long before the ringing phones and Internet orders for pizzas arrived, Papa John's was gearing up for Super Bowl Sunday.
The Louisville-based nationwide chain — and official pizza of the Super Bowl — sold more than 1 million pies to hungry football fans on February 6. That means more than 2 million pounds of cheese and 350,000 pounds of pepperoni were shipped through its 10 distribution centers – or Quality Control Centers (QCCs) in Papa John lingo. Deliveries covered 300,000 miles of travel, Tony Thompson, president of Papa John's Food Service told the Washington Post in a recent article.
A vital element of the plan was Papa John's use of a supply chain management platform from Manhattan Associates. When it hired Manhattan a few years ago, the pizza company was searching for a vendor with integrated solutions.
"Basically, they have four of our total solutions: Warehouse Management, Inventory Optimization, Transportation and Supply Chain Intelligence," says Ron Lazo, vice president of product services at Manhattan Associates. "They had a number of issues. Whether it was the ability to manage inventory more accurately or [gaining the] visibility of managing inbound and outbound product. They had no system to run the warehouse solution. It was all manual. Over a couple of years, they implemented our full supply chain platform solutions across their entire network."
Preparing for Kick Off
With the system in place, it was time to get ready for high-volume times, like the Super Bowl, March Madness or New Year's Eve.
"Last year was our first where Papa John's was an official sponsor of the NFL, so we had all-time record sales," says Susan Kinder, director of operation systems at Papa John's. "We adapted and got through it, so we planned for it this year."
It began with ramping up forecasts for replenishment, she says. "Our suppliers needed to ramp up and have stock ready for us. We were able to forecast more accurately given our experience last year. We had nearly zero stock-outs. You can't sell a pizza without cheese."
The system ensured that the warehouses were stocked in advance with adequate, but not excessive, product by using inventory optimization software. A large concern, obviously, was perishable products. The dough, for example, has a shelf life of only seven days. Because of that, each of Papa John's 3,200 restaurants receives two shipments a week.
Normally, PJ Food Service dispatches around 100 truckloads each day, six days a week. For the Super Bowl, that number doubled. "The volume," Kinder says, "is just enormous, and we had to manage the inventory, drivers and transportation equipment properly. Our TMS (transportation management system) responds best when volume is the highest, because with more data, it does even better."
For the TMS, says Lazo, a high-volume day is like any other day. "You may need more pickers and drivers, but our system adjusts to the volume. It still does optimization of routes with minimal times."
Catching up with Growth
Papa John's warehouse management system (WMS) makes it easier to manage spikes in orders. In the company's early days, the system was all manual. High-volume times were a real challenge. Now the Manhattan WMS allows the company to deal with the highs and lows in the plant.
"We had sheets of paper that told them what to pick and how much, but it didn't tell them where it was or if it was split out by dry or frozen products," Kinder says. "Training took longer because they had to find out where everything was. We had explosive growth in the 1990s and we had to catch up. We were manually loading trucks and picking products. We've come a long way."
Pickers in the warehouse wear a headset that directs them to a location, tells them how many to pick and captures the lot number picked. It's more efficient than using an RF gun, says Kinder, because the picker would have to put the gun down, get the product, pick up the gun and scan the label. With the headsets, "it's a pretty efficient way to capture a lot of data while loading the vehicles."
The numbers for 2010 point out the efficiencies enabled by the supply chain solutions. For example, Papa John's enjoyed a 66.4 percent reduction in outside storage costs; a 15.7 percent reduction in inventory levels; an 83.7 percent reduction in inventory investments; and an internal rate of return of 72.3 percent, Kinder says. "All of these projects have exceeded our ROI projections," she adds.
"On inbound, we used to be 100 percent prepaid," she says. "We've converted around 60 percent of the vendors to collect. Our freight cost savings after the conversion were 9.7 percent, with an 83.4 percent ROI. The warehouse management system has yielded a 9 percent increase in productivity."
On the outbound side, there was an increase in tractor fill of roughly 16 percent.
Begin with the Vision
The company is not standing still, Kinder adds. "We are going to take our transportation management system to the next level by implementing fleet dispatch. We're going to integrate with a company called Isotrak out of the U.K. [a partner of Manhattan Associates]. It gives real-time visibility of the drivers — miles per hour, driving styles and more. Then we'll do supply chain intelligence. We'll have scorecards from the driver level to the distribution level. When there's a snowstorm [or any other event that requires an alteration in plans], instead of the driver having to call in, they'll know about it at the center" via an onboard computer that tracks the drivers' ETA. The route can be reevaluated and restaurants contacted as necessary.
Kinder offers some advice to other organizations looking for a way to streamline their supply chain operations. It begins with vision.
"I think one of the most important things is that you have to align the organization vision with the systems vision," she says. "If you have multiple business problems, you need to find a vendor with the capacity to solve them all. It is a much broader decision than buying software. It's about forming a long-term partnership to meet your business objectives. Know your vision and then find a partner."
She advises that cost savings should also be part of the implementation strategy. "For example, we purchased more modules [from Manhattan] than we could implement right away, but the solutions aligned with our long-term vision, and by implementing the highest-ROI project first, we were able to fund future projects. Grab the lowest hanging fruit first."
LINKS
Manhattan Associates www.manh.com
Papa John's www.papajohns.com