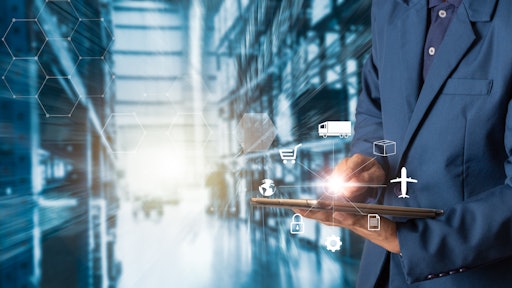 Getty Images
Exiger acquired Supply Dynamics, developing what is said to be the first end-to-end supply chain visibility and supplier risk management solution.
Integration of Supply Dynamics' SDX, PAC and ExplorerRX products with Exiger's Insight3PM, DDIQ and Supply Chain Explorer will enable holistic risk management via a single, secure, cloud-based enterprise platform. The acquisition positions Exiger at the forefront of the Software-as-a-Service (SaaS) supply chain management market.
"The impact of supply chain risk and disruption is ubiquitous across private industries, the U.S. Federal Government and global public sector organizations," says Exiger CEO Brandon Daniels. "Exiger's acquisition of Supply Dynamics and its SDX product is an investment into the kind of future-proof solutions that the rapidly growing supply chain management market will continue to demand. The integration of SDX into Exiger's industry leading SCRM platform will now allow customers to have a true competitive advantage, by not only pulling the full digital thread across their global supply chain, but by also analyzing that entire risk impact in one fell swoop. This will enable macroeconomic, microeconomic, reputational and geopolitical risk assessment with ease, simplicity and confidence like never before possible."
From PR Newswire:
Supply Dynamics helps Fortune 500 manufacturers and the U.S. Federal Government address the absence of item-level visibility and provide a means to address critical supply chain vulnerabilities and bottlenecks.
The combinations of these capabilities enable

Exiger

to ensure operational resilience, reduce disruption and minimize adversarial and criminal exploitation of supply chains across markets and around the globe.

Exiger's

risk scoring, when combined with Supply Dynamics' item-level supply chain visibility and propriety data analysis, offers a uniquely simplified, comprehensive system for supply chain and third-party software markets.
"I've seen the supply chain crisis from the driver's seat; supply chain resilience is table stakes for long-term business profitability and regulatory compliance, and yet, until now, no single provider has successfully delivered the digitalization and efficiency necessary for the public and private sectors to holistically assess and manage supplier and supply chain risk," says Trevor Stansbury, Supply Dynamics' founder and CEO. "The combination of Exiger and Supply Dynamics is a force multiplier, not only because we believe they are the preeminent player in this market, but because we are equally committed to investing in the capabilities necessary to set a new industry standard that allows for informed, high-level decision-making within a matter of minutes."