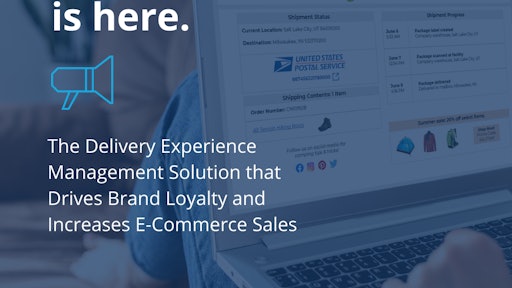 Enveyo
Enveyo launched its customer delivery experience management solution called Alerting, which enables real-time visibility across the lifecycle of parcel shipments.
"Data collection and management is an ongoing challenge for shippers," says John Errebo, Enveyo's co-founder and CTO. "We're on a mission to help organizations leverage that data and technology to drive business-transforming shipping decisions, and the introduction of Alerting is another exciting step forward for that mission."
"We consistently see that consumers demand visibility. From the moment the purchase is made to the moment the doorbell rings, consumers want transparency. We're excited that Alerting enables that level of transparency and interaction between companies and end consumers to further establish trust & brand loyalty," adds Coby Nilsson, Enveyo's co-founder and CEO says.
From Yahoo!:
Alerting enables real-time shipment notifications across key milestones of the package's journey from creation to delivery, as well as delivery exceptions.
Alerting helps increase customer communication, build trust and brand loyalty through real-time shipment notifications. It creates a seamless customer delivery experience through email or SMS notifications configurable to customize the shipper's unique messaging and brand styling.