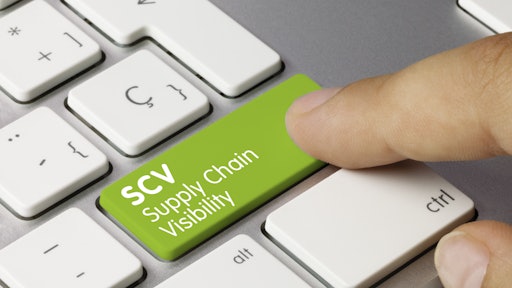 ©momius — stock.adobe
Supply chains have taken a beating throughout the 2020-2021 pandemic. Manufacturers have experienced impactful amounts of supply chain interruptions caused by a myriad of factors.
There were denial-of-service cyberattacks on electrical grids, stoppages in processing, out-of-stocks in stores, lack of drivers causing last-mile delivery delays and warehouse closures from the Coronavirus disease (COVID-19) threats. And, to top it off, there was even a global shipping snafu that caused more trouble. Some signs point to the pain continuing through an equally difficult Q3 and Q4 and into 2022.
Through all of this, supply chain professionals have had to rethink, retool and restructure to meet previous demand expectations. Fortunately, some of those efforts are having a positive effect.
Bringing more efficiency and resiliency to supply chains
Manufacturers are increasingly looking to new digital models and data structures to bring more efficiency and resiliency to supply chains.
This is borne out in the 2021 State of Manufacturing report. From those surveyed, 91% said they have boosted their digital transformation investments in the past 12 months. In addition, 68% responded that a top business priority is to increase supply chain resilience and agility, with more than 80% moving to use on-demand manufacturing technologies.
Clearly, companies want to boost their agility across their supply chains, from purchasing and manufacturing to logistics and delivery. This has to be a top priority for companies. Making a digital transformation can help to make your organization's supply chain network more efficient and more resilient. Here are some ways to make that work.
Data foundation is paramount
Manufacturers have to come together internally and with third-party partners on their data across systems. Using your data wisely can create better outcomes. All parties involved can drive supply chain processes more effectively when they understand the data, regardless if it is clean and clear or even incomplete and in need of a good scrubbing. Having the right insights into the data can help you to carve out a supply chain path that's both agile and lean.
Digitize the supply chain
Once data is secure and ready, your supply chain needs to go digital, if not already. Bring all the right data into the digital supply chain, digitizing the goods, processes and logistics. These steps may take time, but the fruitful result of this will be supply chain data that can be understood across your supply networks.
Align strategic suppliers
Every business is only as strong as its supply chain. That's why it's important to work with strategic suppliers who can plan along with you in "normal" shipping periods. If and when supply hiccups concur, your suppliers will adapt alongside you, according to the shared data in a digitized supply chain. This system helps all parties stay aligned, allowing for rapid response to the supply interruptions.
Drive organizational alignment
In your organization's digital supply chain management transformation, it's critical to get all internal departments aligned on organizational goals. This helps to alleviate issues faced by competing departments who may have different incentives for optimization. Learning how to bridge and align these incentives can help create competitive advantage and drive margin growth.
Speed is critical
Now is not the time to dither on the dynamics of your supply chain. Put teams together now to tackle these issues. Supply chain interruptions will be ongoing into Q4 2021 and likely into Q1 2022. Moving quickly to establish data-driven digital processes for your supply chain network will ultimately pay off the next time disruptions occur.