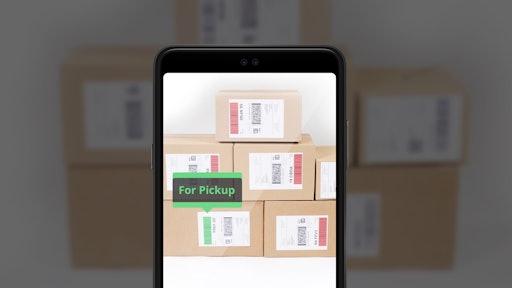 Scandit
Nearly 90% of drivers are irritated by a lack of functionality in the device they use for operational post and parcel delivery tasks, according to a new Scandit survey.
Whether they use a dedicated scanning device or a smartphone, over one-third (31%) wish they could scan more than one code at a time, 27% struggle with scanning damaged barcodes and 23% have difficulty scanning in low-light conditions.
"It is imperative that drivers can tap into intuitive tools which ease operational pressures, assisting them in dealing with rising delivery volumes and the wider range of tasks requested of them on a day-to-day basis. For business leaders, activating a wider range of functionality into a pre-existing smart device makes sense, not only resolving some of the challenges their workforce faces, but also increasing productivity and supporting scalable services such as peak season. The last mile is always the hardest, but it's essential to get it right as effective delivery fulfillment is key to delivering high customer satisfaction," adds Samuel Mueller, CEO and co-founder of Scandit.
From Scandit:
Whether using a dedicated scanning device or a smart device, the most common task for drivers (44%) is to provide proof of delivery. When comparing activity between dedicated device and smart device users, those with a smart device capitalize more on built-in functionality when communicating with customers (46% of smart device users vs. 31% of dedicated device users), accessing navigation and route guidance (45% vs. 34%) and providing age or ID verification services at the door (33% vs. 32%).
More gig workers use their own smartphone than those on a fixed contract (46% vs. 31%) and more contracted employees are issued a device by their employers (49% vs. 38% of gig workers).
However, the majority (53%) of delivery firms providing a corporate-issue smartphone do not allow their drivers personal use of the device, something which could be changed, as 26% of drivers cite the technology issued by an employer as a key factor when choosing a role.