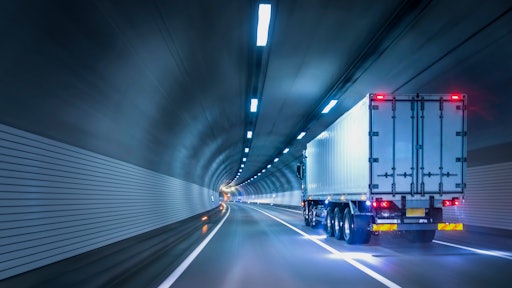 Getty Images
FourKites has released new capabilities that aim to help shippers, carriers and brokers more quickly and easily collaborate to increase end customer satisfaction, reduce supply chain costs and increase on-time delivery performance. The combination of carrier connections, powerful collaboration tools and the industry's highest-quality real-time logistics data provides shippers and their broker/carrier partners with a robust assurances of rapid frictionless implementation and faster time to value.
"As the first mover and leading innovator in real-time visibility and supply chain management solutions, FourKites is committed to helping shippers, brokers and carriers achieve end-to-end supply chain visibility faster, and with assurances of the highest-quality tracking in the industry," said FourKites founder and CEO Mathew Elenjickal. "We are excited to make these powerful new capabilities available to the community to enable greater collaboration and communication, and ultimately, value."
Instant Messenger, now with extended capabilities that allow shippers to chat directly with brokers and carriers, gives supply chain partners the ability to view and share important information and resolve issues together, in real time. Without leaving the

FourKites

platform, track-and-trace and dispatch workers, drivers and warehouse personnel can view the critical information that affects shipments and deliveries — all in one single interface. Users can share documents, photographs and notes for any given load, as well as form online workgroups and control access as needed.
CarrierLink, the industry's most downloaded visibility app for drivers, now includes improved turn-by-turn navigation for better route optimization; mobile check-in; and new capabilities for updating appointment times, adding notes to loads and uploading paperwork. It also features enhanced capabilities for viewing fuel stops, weigh stations, location ratings and amenities along routes.
Partner Hub, the industry's first self-service, secure GPS onboarding solution, now includes several new capabilities that make onboarding faster and easier than ever.