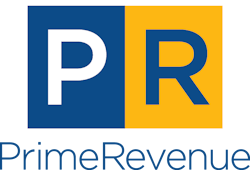 OpenSCi is a suite of applications for optimizing and unlocking cash flow in supply chains.
Starting with SCiMap to analyze the potential cash flow which can be generated from within your supply chain, to SCiEnable for educating and onboarding your suppliers, to SCiSupplier which handles all the trades with funding from over 40 financial institutions, to SCiCustomer for getting paid early without Buyer credit, OpenSCi provides powerful tools to simplify the complexity of global finance.
OpenSCi is the key to fast cash flow and improved working capital. As an open supply chain finance interchange operating in the Cloud, OpenSCi is revolutionizing the financial supply chain by allowing our clients to increase their payment terms to their suppliers on one side and reduce the collection time from their customers on the other.
OpenSCi serves in the Cloud. Available from anywhere you can access the internet, OpenSCi provides Supply Chain Finance to thousands of trading partners from all over world, in over 40 countries and in multiple currencies.
Over 12,000 clients and 40 funders including major financial institutions use OpenSCi today. Multi-bank funding is a key advantage of OpenSCi, allowing easy replacement of one funder for another or the addition of new funders as a program expands globally, without disruptions. If you want to learn more, contact us at [email protected].
Request More Information
Fill out the form below to request more information about
OpenSCi