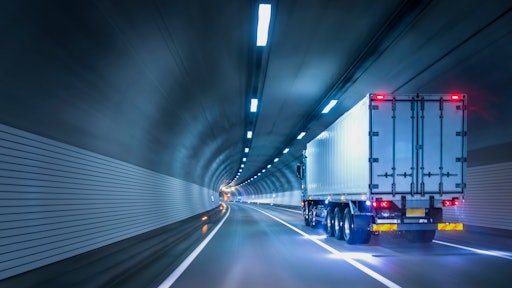 Getty Images

Omnitracs LLC announced an integration with McLeod Software that will enhance the interoperability of the Omnitracs One platform, delivering more value to fleets globally.
Many transportation companies are heavily invested in their chosen transportation management solution (TMS) but are still seeking new functionality. The Omnitracs One platform was designed to meet these demands, with a flexible, open API ecosystem that ensures customers have access to industry-leading capabilities and third-party integrations. This new TMS integration between Omnitracs and McLeod brings these best-of-breed technologies together, enabling better data-sharing capabilities.
"In today's data-driven world, integration is everything," said Paul Nagy, Chief Product Officer of Omnitracs. "McLeod Software and Omnitracs offer powerful solutions on their own, but together we are enabling our customers to run a more streamlined and customer-focused business. We look forward to helping our joint customers enhance their existing operations and improve the driver experience."
This collaboration is the result of a new Third-Party Integrations team, whose initiatives focus on identifying, cultivating and managing strategic integrations within the Omnitracs partner network. As a certified partnership integration, McLeod LoadMaster customers can immediately access the benefits of the Omnitracs One platform. This includes products like Omnitracs Drive, which helps drivers enhance their overall productivity and trip management. Together, Omnitracs and McLeod Software are creating new opportunities for the transportation industry, improving driver workflow and creating more actionable, business-relevant data.
Omnitracs One builds on a rich history of certified integrated products together with McLeod Software. The two companies share over 350 active integrated companies together inclusive of 67,000 vehicles spread across Omnitracs ES and XRS customer bases. This integration not only confirms new support for Omnitracs One, but also provides hardening to existing XRS integrations with McLeod LoadMaster for both hours of service and driver workflow functionality.
"McLeod and Omnitracs have had a longtime partnership, and this new integration is a natural extension of that relationship," said Robert Brothers, Vice President Product Management of McLeod Software. "Our solutions, together, are helping fleets modernize their operations and easing the logistics experience for both drivers and managers. This expanded partnership will add new value to both McLeod and Omnitracs customers, now and in the future."