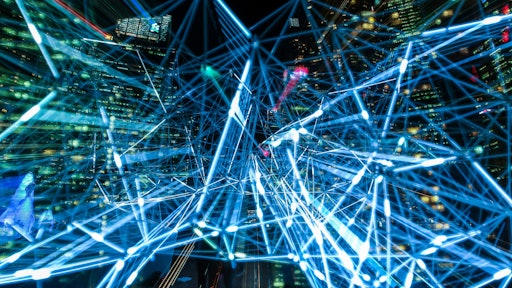 Pexels
Hankook Tire has developed a facility abnormality prediction system called Hankook Condition Monitoring System Plus (CMS+), based on artificial intelligence (AI) and Internet of Things (IoT) technology, accelerating its advancement of smart factories.
Facility abnormalities can cause entire production lines to shut down, as well as incur extra expenses and long hours to bring it back to normalcy. Some symptoms of these abnormalities include change in the outputs, abnormal temperature rise, noise and vibration. Therefore, identifying minor symptoms in real time and performing maintenance in advance play a key role in preventing major facility failures.
Facility abnormality prediction systems typically use a vibration sensor attached to key components of the equipment. This requires experts to analyze the information collected by the sensor and determine if there are any symptoms. However, to improve accuracy in anomaly detection and reduce response time compared to the existing system, Hankook leveraged AI and IoT technology to develop a new facility abnormality prediction system called CMS+.
The CMS+ uses a three-step AI algorithm which proceeds through "Next-generation wireless-based IoT module," "Gateway," and "Server." This enables data analysis with precise prediction three to four times greater than the existing system.
During the first step that utilizes the IoT module, CMS+ collects and analyzes data every second, whereas the conventional method collected sensor data only at regular intervals. It was impossible to store vast amounts of sensor data transmitted in real time due to limitations in server capacity. However, the AI algorithm equipped in the next-generation wireless-based IoT module and gateway makes it possible to automatically sort and selectively store the data suspected of abnormalities. Hankook developed this original AI algorithm in cooperation with KAIST, a renowned science and technology university in Korea.
At the Gateway and Server level, CMS+ conducts an in-depth analysis of the data collected based on deep learning technology. It analyzes different types of data together including sensor data, temperature, and operational information to predict abnormal conditions of the facility in advance. It is also equipped with a real-time alarm system based on wireless communication technology. In the event of anomalies, the system immediately notifies the manager to take appropriate action much faster.
Hankook adopted the newly-developed system in its factories in Korea and is in process of applying CMS+ to all factories around the globe. The company is working on further system improvements including incorporating augmented reality (AR) to make it easy to identify data flow that is difficult to distinguish in the field. In the meantime, Hankook is expanding adaptation of AI step-by-step through joint research and development with KAIST to focus on establishing the smart factory.
In an effort to secure innovative R&D and digital technology capabilities and to realize digital transformation, Hankook signed an agreement with KAIST in April 2019 for industry-academic joint research on future technologies. As a result, Hankook has made tangible achievements such as developing the Virtual Compound Design (VCD) system, a predictive model for tire compound properties using AI, as well as the Automatic Inspection Process based on AI and digital sensors. As such, Hankook is taking a leading role in implementing smart factories that fuel digital innovation in tire industry.