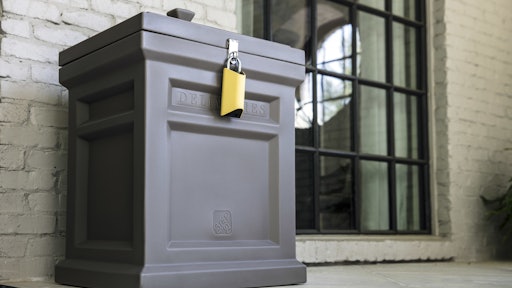 BoxLock
BoxLock announced two new product extensions for enterprise customers.
The company will be rolling out a new "Press to Open" functionality for remote operators and network operations centers to open BoxLock devices without the need for a barcode, mobile software or a key fob. Through BoxLock's APIs, operators can designate a lock to open remotely for a set period of time (i.e., 20 seconds) by pressing the button on the top of the lock. This functionality will be available as a firmware update to existing hardware.
In addition, the company is announcing BoxLock 2M, a cellular version of the device that supports LTE-M and NB-IoT worldwide networks, designed specifically for enterprise applications. BoxLock 2M will support over 2,500 deliveries on a single charge, be rechargeable via a USB-C port and work anywhere the supported networks are available. The device will also include security enhancements, BoxLock's new "Press to Open" technology and location tracking via GPS.
"Supply chain and logistics executives know that secure, unattended asset transfer capabilities are essential to the success of their supply chains, and the profitability of their businesses," says Brad Ruffkess, CEO and founder of BoxLock. "Both of these new products are designed to make it even easier for our enterprise customers to ensure visibility and security of unattended deliveries during the first and final miles, arguably the most critical points in the supply chain of any company."