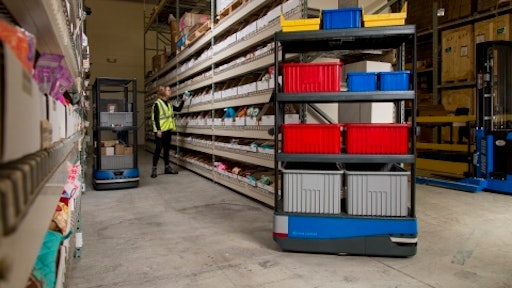 6 River Systems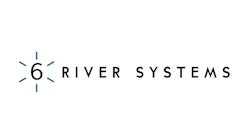 6 River Systems (6RS), part of leading global commerce company Shopify Inc., today announced major enhancements to its wall-to-wall fulfillment solution, including upgrades to its collaborative mobile robot, Chuck.
6RS empowers operators to transform the entire fulfillment workflow from put-away, to picking, sorting and packing. Improvements to the solution's order allocation algorithm and optimizations to batch, zone and other picking methodologies continue to reduce associate walking in the warehouse. With new modular and larger multi-level workspaces, Chuck is the most flexible collaborative mobile robot in the industry.
"Operational efficiency is critical to providing an accurate and fast delivery experience, and the demand for this continues to grow. Our solution from 6 River Systems enables us to increase our throughput and get more orders out the door and into customers' hands. We are excited about their commitment to continually improving and developing their product," said Glen Sutton, senior vice president Americas, Ingram Micro Commerce & Lifecycle Services.
Chuck enhancements include:
· Increased capacity. Up to 6 levels for a total of 43.5 ft2 / 4.0 m2 of workspace, over three times more than the other providers, handles a broad range of SKUs and a payload of up to 200 pounds/90.7 kg.
· Expanded compliance. Patent-pending safety system meets international safety standards, including CE and UL1740.
· Improved usability. Globally recognized lighting, images, and prompts accelerates training and directs associates through their tasks.
"Our solution transforms fulfillment operations. Chuck replaces cumbersome and dangerous manual carts, eliminates long walks to receive and deliver work and improves associates' jobs. In turn, this helps companies recruit and retain the best workers," says Gillan Hawkes, 6RS' vice president of product. "Unlike traditional automation systems, ours continuously improves through over-the-air software updates and new functionality, helping our existing customers realize year-over-year productivity increases of 10% or greater."