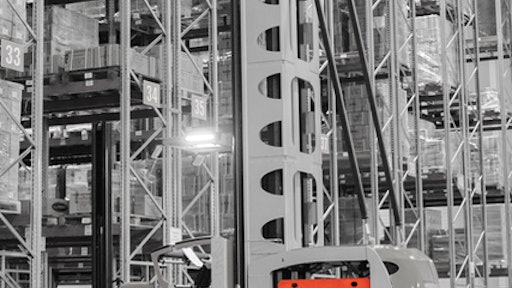 Ensol
Ensol, a manufacturing and service company designing, building and delivering innovative lithium industrial batteries, will showcase its novel Ensol Smart and Ensol Cloud solutions.
Ensol Smart is the first self-reporting battery on the market. Essentially, the battery is equipped with patented Active Battery Management System (Active BMS), the technology that makes an already efficient lithium battery even more productive. Conventional lithium batteries become inoperable when one of the cell capacity deteriorates below 50% of nominal. In an Ensol Active battery, other cells automatically compensate the damaged cell's capacity. This provides 10-20% higher available capacity and 50% longer lifetime. Ensol Smart battery is the core element of the company's proprietary Ensol Cloud.
Ensol Cloud, a unique Internet of Things platform for a material handling fleet management, enables immediate fault alerts and allows to track equipment utilization benchmarks across various equipment types and facilities. Over 40 parameters are transferred from the batteries to the Ensol Cloud to be stored and analyzed. As each Ensol battery is equipped with Active BMS, Ensol Cloud allows upgrading batteries remotely when they are not in use.
"We are excited to join MODEX 2020 again to showcase our newest and most popular products. With over 5,000 high performing batteries installed worldwide, we are keen to share our experience with the industry players and to further drive the adoption of clean and effective battery technologies," says Lola Rakhimi, CEO at Ensol.
Visitors can also learn more about Ensol's specialty solutions for extreme environments.
First, Ensol Frost for the food handling industry, specifically designed to work in cold storage warehouses. This one-of-a-kind battery maintains its performance and lifetime at temperatures as low as -22°F.
Secondly, Ensol Fusion, a lithium battery engineered to operate in forgeries and steel plants, in extremely hot temperatures up to 176°F
Finally, Ensol EX, an explosion-proof battery exclusively designed to function at the facilities where fire or explosion hazards may occur due to handling of flammable gases or liquids.