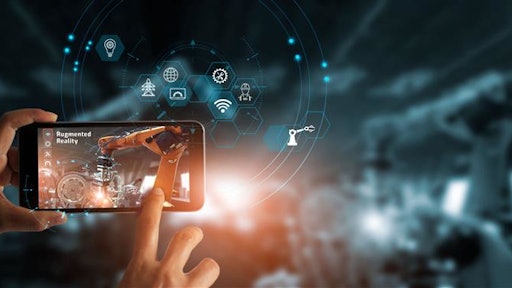 ipopba - stock.adobe.com - Robotics Controls
Close to 59% of companies surveyed accelerated the pace of innovation investment and deployment over the last two years, according to Descartes Systems Group research. Moreover, 65% plan to increase their technology spending over the next two years; however, 87% indicated they still face internal inhibitors to supply chain and logistics innovation.
"The recent past has highlighted that supply chain performance can make or break companies and the need to innovate supply chain and logistics operations has moved to the forefront of many C-suite agendas," says Chris Jones, EVP, industry and services at Descartes. "The study shows that, while efforts in supply chain and logistics innovation are accelerating, many companies are relatively early in their innovation journey in areas such as digitization and especially in the use of advanced computing technologies such as machine learning."
From Descartes:
59%

accelerated the

pace of their innovation over the past 2 years.

65% plan to

increase innovation investment next 2 years.

37%

listed "lowering costs/improving reliability" as top reasons for innovation.

87% face obstacles to innovation.

24%

indicated that warehouse management systems were most in need of innovation.

43%

described their pace of innovation as "ahead of the competition" or "industry leader."

41%

listed order fulfillment as their top digitization initiative.

Over half of the respondents say they use a mix of internal and

external resources to develop innovative supply chain technologies (55%) and strategies (52%).