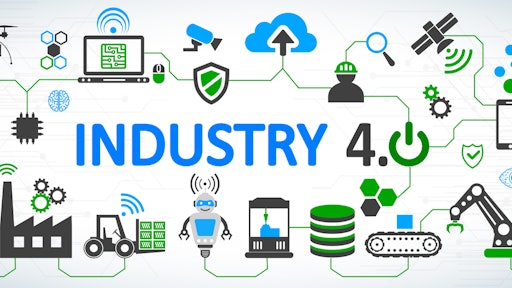 AdobeStock_300026477
Nearly half (47%) of middle market CFOs predict double-digit growth in 2023, up from 32% one year before, according to a new study by BDO USA. These projections follow an unexpectedly strong 2022, in which 79% of companies surveyed saw revenue and profitability growth.
"Middle market CFOs are focused on the future, leaning into their mandate to foster sustainable growth," says Wayne Berson, CEO of BDO USA. "To make the most of a slowing economy, this means leaning into the principles of strategic resilience and making smart investments to bolster operations while also empowering your people."
From BusinessWire:
For the second year in a row, CFOs cite supply chain disruption as their top business risk, followed closely by economic volatility and geopolitical disruption. In light of these risks, middle market CFOs are prioritizing resilience; most plan to maintain or increase their investments in key areas like ESG and workplace technology, even if economic conditions worsen.
Middle market CFOs' top strategies are ESG and cost optimization. Thirty-eight percent of CFOs say ESG investments have improved their organizational resilience, an indication that business leaders see sustainable business practices as a means to achieve stability in difficult times.
Forty-one percent of CFOs plan to pursue ESG strategies over the coming year, and the vast majority (79%) will keep or maintain these investments even if economic conditions worsen.
Despite high competition for talent and low unemployment rates, only 20% of middle market CFOs say a talent shortage poses a significant risk to their business this year, down from 38% in 2022. Many companies are no longer focused on hiring; instead, they are investing in their current workforce by directing resources toward increased training opportunities, including initiatives to upskill and re-skill employees.
Supply chain disruption and economic uncertainty are motivating manufacturing CFOs to invest in resilience, including Industry 4.0 initiatives (36%), supply chain visibility (42%) and M&A (38%). Although the chip shortage has forced some companies to delay Industry 4.0 investments, CFOs expect some of these effects to ease over the coming year.
To prepare for a potential recession, nearly half (49%) of retailers are reducing overall inventory.
Despite economic headwinds, plummeting valuations and widespread layoffs in 2022, tech CFOs remain bullish, with 80% anticipating increased revenues in 2023. Tech CFOs' priorities include developing resilient business strategies to weather the current economy, creating new opportunities for growth and building stakeholder trust in their companies.