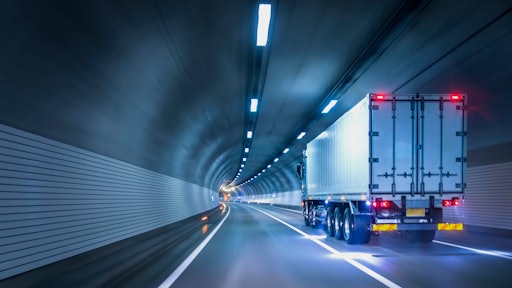 Getty Images
BluJay Solutions is partnering with project44 to combine Blujay's cloud-based transportation management solution with project44's multimodal network security system.
"We're excited to partner with BluJay, as they work with many of the world's most progressive shippers and logistics service providers," says project44 head of global network partnerships Tommy Barnes. "Both companies obsess over their customers and have similar outlooks on the future of logistics and transportation. The alliance between project44 and BluJay will help create a more connected ecosystem, and unmatchable value for our shared customers."
With a native integration to BluJay's Transportation Management platform, project44 enables supply chain professionals to make smart, real-time decisions rooted in high-fidelity data and predictive analytics across the transportation value chain.
"The partnership between BluJay and project44 is off to a great start. We already have joint customers seeing the value that advanced visibility combined with best-in-class transportation can provide," says David Landau, chief product officer, BluJay Solutions. "As we continue to expand our network and high-quality data grows in importance, this alliance will enable our customers to streamline operations and provide top-notch service to their customers, too."
Companies in this article