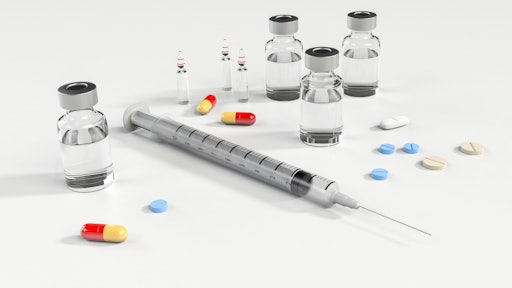 Pexels
Movilitas, a technology leader delivering the end-to-end connected value chain of the future, has enhanced its Movilitas.Cloud solution that includes compliance support for pharmaceutical industry stakeholders. The new functionality can handle the longer codes from data exchange to aggregation that results from the required cryptographic key in addition to a 2D barcode and randomized serial numbers.
Any new medication released after January 1, 2020 must comply with Russia's Federal Law No. 425-FZ. The goal of this regulation is to reduce the occurrence of falsified medications that could affect patient safety. The Russian directive has more stringent requirements for drug serialization.
The regulation requires a different technology approach in addition to what stakeholders implemented for EU and other countries' regulations. Each group, such as manufacturers and wholesalers, must gather more data, communicate with two different Russian systems and maintain records of the transactions for auditing purposes.
The software as a service (SaaS) solution, Movilitas.Cloud, makes compliance for the stakeholders of the life science supply chain simple and efficient. It now includes an automatic connection to help streamline compliance by enabling communication between SAP Advanced Track and Trace for Pharmaceuticals and the Russian MDLP system for message processing and retention.
Key features include:
Ability to handle the longer codes from data exchange to aggregation
Reporting and monitoring of 50+ transactions from manufacturing to dispensary
Easily connect

SAP

Advanced Track and Trace for Pharmaceuticals to eliminate manual compliance processes
Out-of-the-box solution with no infrastructure investment or maintenance
Full control over users and devices, access reports and dashboards in one place
Highly reliable with 100% availability with no unplanned downtime in over 12 months
"The pharmaceutical industry is working to meet the new requirements and manual processes even though some details have yet to be finalized," said Ross Young, CEO and President of Movilitas. "By leveraging Movilitas.Cloud's Russian MDLP functionality, we can provide our customers with a solution that meets the regulatory compliance directives of Russia's Federal Law No. 425-FZ."