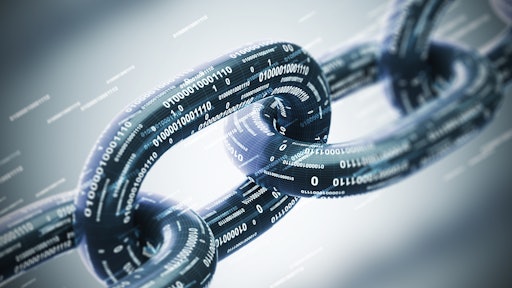 Getty Images
Blockchain continues to be a buzz word among the industry as companies continue to invest in the technology. However, Gartner predicts that by 2023, 90 percent of blockchain-based supply chain initiatives will slow down because of lacking results.
A Gartner supply chain technology survey of user wants and needs found that 19 percent of respondents claiming that blockchain was very important to their business, while only 9 percent have invested in it. The low number could be because blockchain projects are very limited and do not match the hype that surrounds it.
Currently, most blockchain projects have focused on improving traceability and visibility and verifying authenticity, but haven't progressed to be fully implemented as there's a lack of standards. Often times organizations are unable to identify and target specific high-value use cases for the technology, forcing them to run multiple development trials before maybe finding one that provides value. The survey also found that the technology is often times too expensive, so companies cannot buy an off-the-shelf complete and packaged blockchain solution.
The survey recommends that companies continue to remain cautious about early adoption of blockchain and to not rush into making it work within their supply chain as the capability of the technology is still in question.