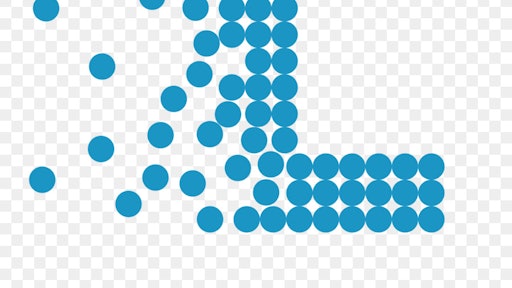 Locus Robotics has raised $26 million in Series C funding, with plans on using the proceeds to scale production of its revolutionary multi-bot solution for warehouse fulfillment and expand on marketing efforts both in North America and internationally. Participants in the round include Zebra Ventures and Scale Venture Partners.
"Zebra Technologies has a longstanding mission of driving productivity in logistics and the supply chain," says Tony Palcheck, managing director of Zebra Ventures. "We invest in technologies that will help our customers increase operational efficiency and meet their requirements for on-time delivery. Locus has quickly established itself as a leader in warehouse automation, and the company is a natural fit with our enterprise intelligence vision in the warehouse market."
The funding round brings Locus' value to more than $66 million since its launch.
"The continued, rapid growth of the warehouse industry and a tight labor market have placed tremendous pressure on warehouse operators to find a scalable, cost-effective way to meet increasing productivity and efficiency demands," says Rick Faulk, CEO of Locus Robotics. "We have seen a massive uptick in demand for the flexible automation incorporated into Locus's multi-bot solution, which is uniquely suited to address these challenges. Not only is our solution proven to dramatically improve productivity and drive down costs, but it is also a source of scalable labor that can be adapted to meet the demands of numerous product and customer profiles. This new funding will enable us to scale to meet growing demand for our revolutionary solution worldwide."
In addition to Zebra Ventures' financial investment, Zebra Technologies is working with Locus to integrate technologies to bring innovative solutions to market. Locus recently added an accessory power port to their autonomous mobile robot, the LocusBot, which features a Zebra printer integrated onto its robotic platform, and showcased a Zebra wireless handheld scanner integrated with Locus's new putaway functionality.