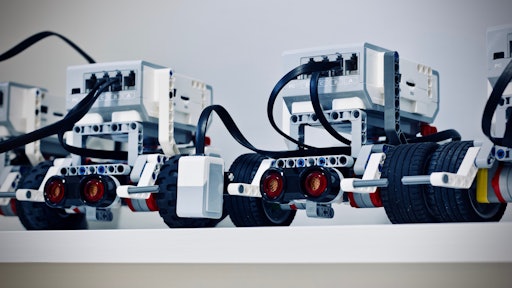 Photo by Jelleke Vanooteghem on Unsplash
Companies ordered robotics at record numbers in 2018, with more non-automotive companies installing robots than ever before, according to statistics from the Robotics Industries Association.
Approximately 35,880 units were shipped in 2018, a 7 percent increase since 2017. Modern Materials Handling reports that shipments to non-automotive companies grew 41 percent to 16,702 shipments for the year, with growth coming from several areas such as food and consumer goods (48 percent), plastics and rubber (37 percent), life sciences (31 percent) and electronics (22 percent).
However, not all industries grew. Shipments to the automotive industry dropped with only 19,178 units shipped to North America, a 12 percent decline from 2017. Still, the industry accounted for 53 percent of total robot shipments in North America in 2018, the lowest its been since 2010.