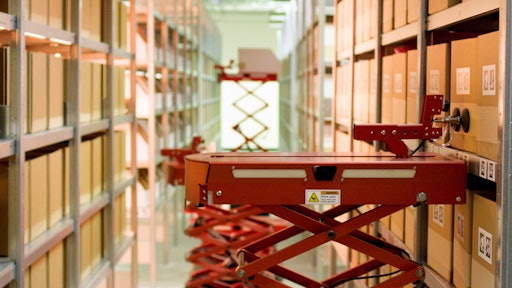 inVia Robotics announced Hollar has deployed its inVia Picker robots and cloud-based Robotics-as-a-Service (RaaS) management system to streamline e-commerce fulfillment in its Los Angeles warehouse.
As the online destination for cool products at incredible deals starting at $1, Hollar needed a cost-effective, collaborative mobile robotics platform to automate the goods-to-person fulfillment process. inVia Robotics' patented robots and subscription-based pricing empowers Hollar to boost warehouse productivity and fulfillment, without disrupting warehouse operations.
"As an online shopping destination for thrifty shoppers, we are always looking for ways to improve productivity, decrease operational costs and maximize efficiency so that we can offer our customers the best deals," David Yeom, co-founder and CEO of Hollar said. "Implementing inVia's cutting-edge warehouse robotics technology frees up our employees' time, enabling them to focus on projects to grow the business and ensuring they can provide the best possible customer experience for our shoppers."
The inVia Picker works collaboratively alongside Hollar's human operators to skillfully pick and move items, automating the storage and retrieval process and minimizing operator risk exposure.
inVia's holistic RaaS platform seamlessly integrates with any existing layout and software. As a part of inVia's discovery process, Hollar is expected to increase order fulfillment over 300 percent.
"Warehouse automation is critical for e-commerce companies competing against behemoths like Amazon, but the overhead cost of purchasing a fleet of robots to streamline efficiency can be crippling," Lior Elazary, founder and CEO of inVia Robotics said. "inVia's innovative RaaS technology eliminates this challenge for our customers."