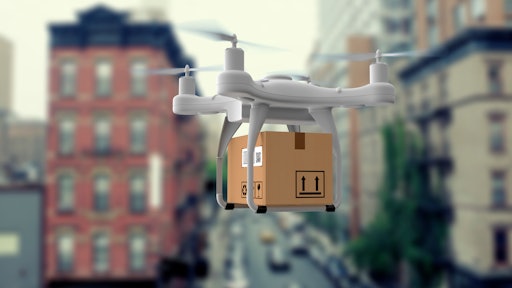 Getty Images
JD.com and Rakuten have joined forces to see if JD.com's drones and autonomous delivery robots utilized by Rakuten's unmanned delivery solutions in Japan.
According to The Drum, the companies will also collaborate on Rakuten's lineup of unmanned delivery services to suit a wide range of applications and situations.
"This is one way we are innovating to make logistics more accessible, reliable and cost-effective. In Japan there are many opportunities for drones to make deliveries in mountainous areas, remote islands and in emergency situations. As we push the bounds of what our autonomous delivery technology can do, and explore its use in a wide range of applications from e-commerce to humanitarian support, we believe it will continue to bring significant benefit to people around the world," Jun Xiao, president of JD-X, JD's logistics innovation lab says in a statement.
The goal of the partnership is to accelerate the development and commercialization of Rakuten's unmanned delivery solutions in Japan, promoting convenience and innovation in society.