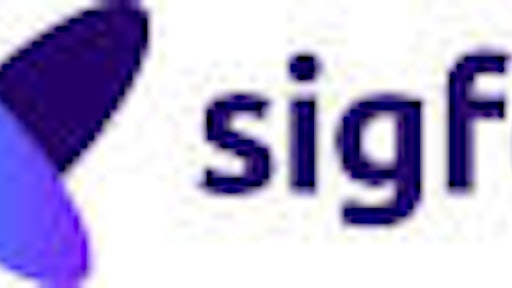 IBM and Sigfox have launched its "Track&Trace" solution for the digitization of package (container) tracking between suppliers and assembly plants within Groupe PSA. The solution, based on IBM's cloud-based IoT technologies and Sigfox's international "0G" network allows Groupe PSA to optimize container rotation between the various PSA'supplier sites and factories.
With "Track&Trace," Groupe PSA is able to track its sensor-equipped containers in real time through Sigfox's network. The solution offers simple and efficient services to reduce production line breakdowns and eliminates packaging waste in order to prevent incidents.
"We are constantly looking for technological solutions to meet with the needs of our factories and to be as efficient as possible. This "Track&Trace" system allows us to know, individually and in detail, where our containers are located. This technological advance must allow to optimize our rotation loops and prevent incidents. It is a real disruption and a new step in the digitalization of the supply chain," says Yann Vincent, EVP manufacturing and supply chain Groupe PSA.
IBM developed the solution to be integrated into the industrial environment, from the sensor's adaptation to the deployment of an "As a Service" container solution. By integrating IBM's analytical services, it will be able to develop and evolve in line with business needs and new logistics uses, through AI and technology sharing within blockchain ecosystems.
"Asset management and tracking is constantly growing for the companies. This is the most important demand on the IoT market. We are delighted to combine Watson IoT's power with our seamless international network to enable Groupe PSA to improve its Supply Chain," says Ludovic Le Moan, CEO and co-founder of Sigfox.
IBM, Sigfox and Groupe PSA plan to offer this platform to other European manufacturers from 2019.