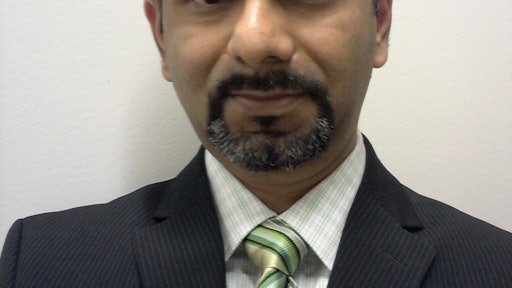 Businesses around the world today rely heavily on air cargo to power their supply chains. Tracking technology that provides information during air shipments not only transforms the way they do business, but also allows them to stay ahead of the competition in their industry. As air cargo tracking solutions continue to evolve, businesses are discovering new ways to increase efficiency and reduce costs. While there is still a demand for solutions that simply track the location of a shipment, the desire for solutions that provide more insight into supply chain conditions is rapidly growing.
Machina Research forecasts rapid growth in the adoption of machine-to-machine (M2M) technology throughout the supply chain as companies look to realize operational efficiencies. Contributing to this demand is also the increased use of container shipping, combined with more stringent regulatory requirements, for example, the need to track foodstuffs throughout the supply chain.1
Businesses want a deeper dive into the analytics of their shipments, especially in industries that transport high value cargo. We are seeing the many benefits of cargo tracking technology in industries such as food and beverage, art, and electronics. Let's examine how each vertical is using shipment monitoring solutions to gain more insight into their cargo.
Food suppliers that ship perishable produce every week need to ensure their produce is fresh from departure to arrival. According to a 2014 report from Drewry Maritime Research, the refrigerated capacity on the containership fleet is expected to increase by 22 percent over the next five years.2 As the capacity for refrigerated containers continues to grow, supply chain managers are challenged with keeping all of their precious cargo in good condition.
Cargo tracking solutions are instrumental in helping food suppliers monitor their produce. The technology can provide supply chain managers with extensive visibility data, and temperature, humidity, seal tamper and exposure to light alerts for each cargo or container. For example, meat packing companies routinely ship expensive cuts of meat across the world. What if the shipping container isn't sealed properly while on the tarmac? Sensors within the container can warn the supply chain manager of the temperature increase in near real time. As a result, the handler can be alerted to seal the container correctly and ensure the meat is fresh upon delivery. In addition, many high-end food retailers pay a higher price for the cargo that proves to be within acceptable conditions during shipment, translating to higher revenues. Having visibility data about a shipment at the touch of a button helps alleviate concerns for both the supplier and the customer.
While food and beverage companies utilize tracking solutions to monitor temperature levels, such insight is also valuable for businesses in the art and precious goods industry. Many art dealers hire private handlers to transport their expensive artwork to galleries around the world. Think about a rare painting that is transported from Europe to the United States. What if the temperature level is too high? What if the container jostles enough to crack the frame? These are questions that technology can now help businesses answer. When the art dealer files a damage claim against the handler, he or she can cite the exact time and location when the damage occurred.
The ability to monitor light inside a sealed container is also essential for companies that ship high value cargo. In fact, businesses that transport expensive electronics are a prime target for cargo theft today. We conducted a recent survey of shippers and logistics providers to find out how the supply chain is being monitored. The survey shows that over 40 percent of respondents use visibility data for security reasons to combat theft3. With cargo tracking technology, supply chain managers are quickly notified when a container is opened and light is detected.
Although asset tracking has been around for years, solution providers are constantly challenged with developing more sophisticated capabilities. Such innovation makes it possible for companies to collect valuable information and maintain the integrity of their assets traveling across the sky. Collecting a large amount of data over time allows companies to run deeper analytics, and have better insights into their shipping solutions and operational efficiencies. As more organizations adopt this technology, it will push solution providers to develop technologies to provide even greater visibility into the conditions affecting the supply chain. Businesses making worldwide shipments today are poised for an exciting future.
1Machina Research, "Supply Chain: strong revenue growth forecast due to demand for enhanced operational efficiency" (November 2014)
2Drewry Maritime Research, "Drewry's latest Reefer Shipping Market Annual Review & Forecast" (December 2014)
3eye for transport, "Visibility, Speed and Agility How M2M is Redefining the Supply Chain and Transportation," (August 2014)